Water Damage Services in Northern California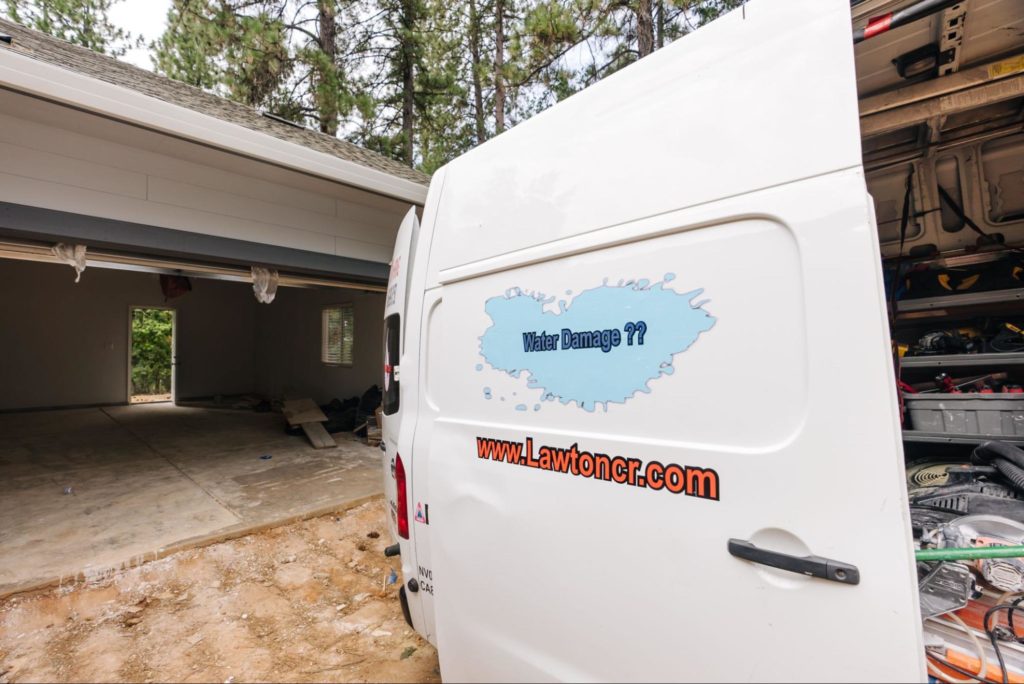 You might know our company, Lawton Construction & Restoration, as a company that offers water damage cleanup and flood damage restoration in the Northern California and Nevada regions. Though we
Water damage restoration is a specialized term that is used to describe the complete procedure of our water damage services, from the first steps to the last.
In fact, water damage restoration is also referred to as water removal, water remediation, water extraction, water damage mitigation, and flood cleanup.
Lawton Construction and Restoration, Inc. wants to serve you at your home or business if there comes a time when you have water damage. Since there is a lot of confusion on water damage terminology and classifying water damage, we'd like to clarify and explain similarities and differences in those terms below, and define how we determine how to resolve a water damage issue.

Water removal: Extracting water from a water-damaged/soaked area. We use specialized extraction equipment to remove heavy amounts of water. We also use high-velocity air movers and commercial-grade dehumidifiers.
Water remediation: Water remediation means the same as water damage restoration. It encompasses the complete water cleanup process from removing the water and drying the affected items, to the restoration of the items.

Water extraction: Means the same as water removal.
Water mitigation: The method of preventing water damage caused within a structure. It describes different types of water removal as well as the cleaning process.
Flood cleanup: Flood water is typically contaminated and most of the time, expert services like us are required to extract, sanitize, and dry the water-damage affected areas.
Reconstruction and water damage restoration in a home or business involves several steps such as: inspection, selection of the items to be replaced, engineering, permitting (if required), insurance approval, and a construction timeline.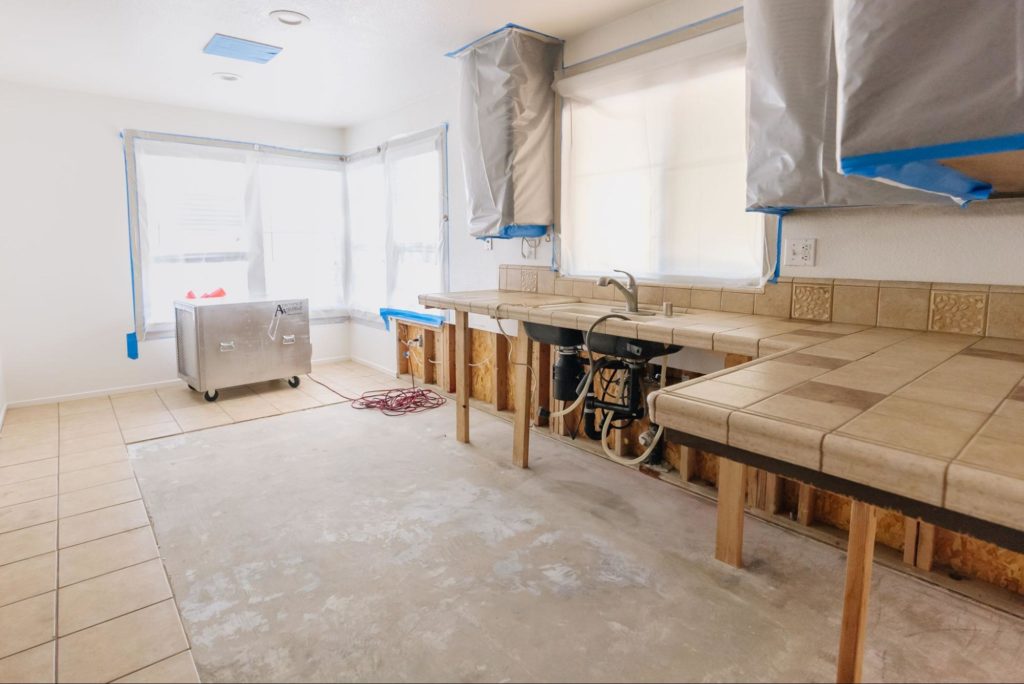 Lawton Construction & Restoration, Inc., assesses the amount of water damage caused in your home by determining a class and category of the damage. We do this to figure out the best way to restore your property. Class 1-4 are classes assigned to describe the levels of saturation.

Class 1: Is the least damage level and can be described as a small space that has absorbed water.
Class 2: The next level up in damages, when a whole room is affected, and water gets absorbed into walls and carpeting.
Class 3: This type of water damage is quite intense, in which most of the area gets saturated and water gets absorbed into the walls and ceilings.
Class 4: This type of water damage is usually done to building materials such as stone, concrete, and hardwood.
The next set of descriptors are water damage categories and are classified as 1-3.

Category 1: Describes water damages that are caused by a clean water source such as broken water pipes. Category 1 can degrade to a category 2 if the water stands too long.

Category 2: Category 2 includes water damage caused by "grey" water, like water from a dishwasher or a washing machine that has detergent in it.

Category 3: The 3rd category includes water damage that is caused by unsanitary water such as sewage, flooding, or stagnant water. This water can contain bacteria and unsafe microbes.
Lawton Construction & Restoration, Inc., is the leading company in flood restoration services and we pride ourselves on quickly assessing the class and category of water damage at a home or business, developing the best plan for the cleanup process (it varies on each job site) and making the procedure as seamless as possible.
Ricardo Gonzalez has been working for Lawton Construction & Restoration, Inc. for 12 years as an Emergency Service Technician.

Ricardo spends his work days migrating from job site to job site, inspecting water and moisture levels in Sacramento water damaged homes and businesses to evaluate the level of water damage and the water damage restoration that needs to be done. The job sites may be at different steps of restoration and at varying levels of the drying out process, so he may travel to the same location several times until the job is completed.

Periodically during Ricardo's water damage emergency service calls with Lawton Construction & Restoration Inc., he will measure a very high moisture level in the walls of a water damaged property, and unfortunately have to cut through the drywall in order to dry the affected area. This procedure however, is only done when absolutely necessary, and can also be repaired by the Lawton Construction and Restoration, Inc. team once the moisture levels are at least 85% dry (according to the digital moisture level reader tool he uses) within the structure.

The steps in cleanup are in three stages:
1. Drying – The drying process helps to clear up remaining moisture after water extraction. It may take several weeks to fully finish.
2. Cleaning – It is very important that all affected areas are cleaned and sanitized in order to prevent unwanted bacteria or mold growth.
3. Restoration – This step involves replacement and restoration of building materials such as insulation and drywalls.

When you have water or flood damage, each Lawton Construction and Restoration, Inc. crew member takes responsibility for handling the packing and cleaning of your items and property. The crew as a whole is highly motivated and will work quickly to help you return to your normal life as soon as possible following a disaster. This motivation is summed up in one of the company's core mottos: Helping Restore Lives.

If your residential, commercial, or industrial building in Northern California or Nevada has been damaged by water, you can count on the team at Lawton Construction & Restoration, Inc. in an emergency, 24 hours a day, seven days a week. They have trained remediation, packing, demolition, and construction employees ready to take on any job at a moment's notice. They can even provide third party mold, lead, and asbestos testing, and assist with the removal process. We've been servicing customers since 1976, and are also ready to serve you in your time of need. Call us today for more information or a complimentary quote at (866) 552-1763.
Who We Are
Lawton Construction & Restoration. Proudly serving in North California & Nevada since 1976.
Turnkey services: Emergency, Restoration, Content Care
All levels of complexity: Residential, Comercial, Industrial
Fast interaction with all insurance companies.
Want to know why we are the best?
We're glad you asked!