Lawton Construction
& Restoration
Helping Restore Lives
Read Our Reviews
Сергей Щерба
February 22, 2023
Отличный и дружный коллектив
Gomer Masumbuko
November 11, 2022
I have had the privilege of working for Lawton Construction & Restoration for 10 yrs and counting. Working for this company has been an experience filled with opportunity for career and personal growth. I feel lucky to work for a company who focuses on building their employees to build their business. I'm fortunate to have received all the guidance, mentoring, and coaching I've needed to get to where I am with this company. It's rewarding to work for a family owned company who strives to make a difference by focusing on improving the services of restoring lives in the communities we serve.
Leslie Garcia
May 12, 2022
Great place to work! I'm thankful for the ups and downs that have helped me become a better technician 👩‍🔧😊 Helping Restore Lives!💪
Alexandr Sid
December 14, 2021
They helped a friend of mine.
Service Areas
A
B
C
D
E
F
G
H
J
K
L
N
O
P
R
We work with all
Insurance Companies!
At Lawton Construction & Restoration, we're proud to be an insurance preferred contractor. This means we are held to the highest standards of transparency, customer service, and craftsmanship. Over the years, we've gained expertise in working with insurance adjusters, and we can provide all the documentation required to complete your claim.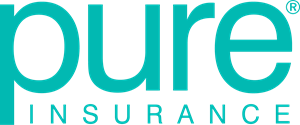 We work at any level
of complexity.
Lawton Construction & Restoration provide services for residential, commercial and industrial clients. Our experience and expertise is recognized as one of the largest in the region. Therefore, we are often recruited to consult in case of fire disasters and others. Whatever trouble happens, Lawton will always find how to cope with any incidents
We provide turnkey
services.
With our "turnkey process", we take special care to guide you through every phase of your repair or restoration project – from assessment to inspection. We can replace a worn out roof, fix leaky gutters, install energy-efficient windows, restore the function, beauty and safety of your home, office or retail building after storm damage.
Fast & Reliable
Restoration Solutions
One phone call and we can take care of everything.
Want to know why we are the best?
We're glad you asked!