Lawton Construction
& Restoration
Helping Restore Lives
Read Our Reviews
Karen Lesser
August 22, 2023
My project manager, Joseph Cisneros, was amazing to work with. He was professional, communicated well very, attentive to detail, handled everything from start to finish with the upmost of professionalism! Would've been a five star rating except the mitigation side, drop the ball a little bit toward the end of their part of the work, and handing it over to the repair side of the company. Overall I would highly recommend this company and have already done so with neighbors and friends.
Helen Drazich
July 31, 2023
Lawton CR did a wonderful job renovating my bathroom. Their crew did a great job of cleaning up daily and completed the work as promised. Project Manager Joseph Cisneros even left me a lovely thank you note! We had a great experience with Lawton. Thank you!
Yury Petrik
June 27, 2023
This company 100% dedicated on client satisfaction. Will there be issues with construction material lead times during a pandemic? Yes? Is there some turnover in this industry? Sure. Are insurance companies consistently reasonable? NO. Will there be clients who aren't happy no matter how far you go beyond industry standards? Absolutely. Reading the reviews, there seems to be all of these complaints which clients use this as a forum to vent. But I have zero doubt this company goes above any beyond for their clients to the point of losing money in jobs because a client asked for a specific upgrade or additional work. Not fair to a company to be dragged through the mud because of the occasional client that uses a claim as an opportunity to remodel their entire house. Doesn't work that way.
Сергей Щерба
February 22, 2023
Отличный и дружный коллектив
Gomer Masumbuko
November 11, 2022
I have had the privilege of working for Lawton Construction & Restoration for 10 yrs and counting. Working for this company has been an experience filled with opportunity for career and personal growth. I feel lucky to work for a company who focuses on building their employees to build their business. I'm fortunate to have received all the guidance, mentoring, and coaching I've needed to get to where I am with this company. It's rewarding to work for a family owned company who strives to make a difference by focusing on improving the services of restoring lives in the communities we serve.
Service Areas
A
B
C
D
E
F
G
H
J
K
L
N
O
P
R
We work with all
Insurance Companies!
At Lawton Construction & Restoration, we're proud to be an insurance preferred contractor. This means we are held to the highest standards of transparency, customer service, and craftsmanship. Over the years, we've gained expertise in working with insurance adjusters, and we can provide all the documentation required to complete your claim.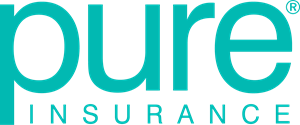 We work at any level
of complexity.
Lawton Construction & Restoration provide services for residential, commercial and industrial clients. Our experience and expertise is recognized as one of the largest in the region. Therefore, we are often recruited to consult in case of fire disasters and others. Whatever trouble happens, Lawton will always find how to cope with any incidents
We provide turnkey
services.
With our "turnkey process", we take special care to guide you through every phase of your repair or restoration project – from assessment to inspection. We can replace a worn out roof, fix leaky gutters, install energy-efficient windows, restore the function, beauty and safety of your home, office or retail building after storm damage.
Fast & Reliable
Restoration Solutions
One phone call and we can take care of everything.
Want to know why we are the best?
We're glad you asked!