Tree Removal Service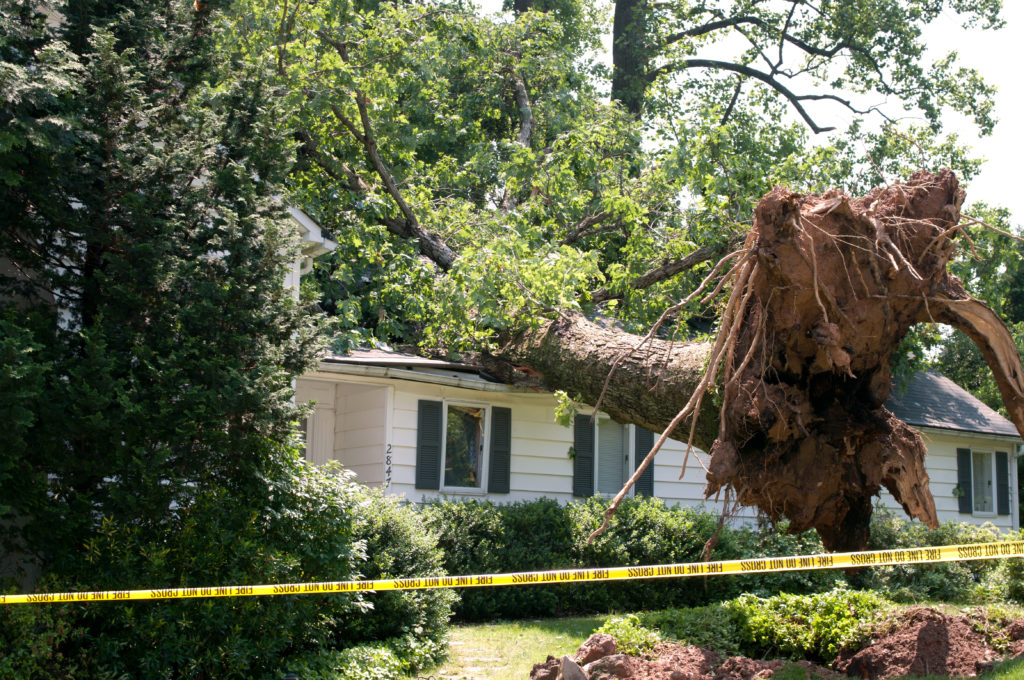 Lawton Construction & Restoration, Inc., is known throughout the Northern California and Nevada area for their emergency services such as: water damage restoration, fire and smoke damage, storm damage, and sewage cleanup, but did you know we also do tree removal, both emergency and non-emergency?
Trees can be a beautiful aesthetic in the yard of a home or business. In fact, before Sacramento was known as the "Farm-to-Fork Capital" it was referred to as the "City of Trees". Trees have beautiful trunks and leaves that add color and life to a property. They create shade, attract wildlife, and make a lovely sound in the breeze. However, they must be maintained by making sure they have enough water, and with pruning to make sure they do not grow out of control and that can take a bit of work.
Sometimes no matter how much work is put into keeping a tree healthy, it will eventually have problems and need to be removed. Here are some reasons why you may want to consider calling Lawton to have a tree removed:
1. The tree is dead.
2. The tree is unhealthy. Take notice if the top of the tree or branches seem to be wilting or dying, or the trunk shows signs of decay (such as the bark flaking off easily).
3.The tree was damaged in a storm. This sometimes happens if a tree is struck by lightning. If enough of the tree was damaged it may be beyond repair and need to be removed as soon as possible.
4. Either the tree or its roots might be growing too close to your house, a building on your property (such as a barn or utility shed), utility lines or other structures.
5. Sometimes a tree will be growing and leaning towards something you do not want it to fall on. This could include your house, driveway, deck or your childrens' play area. Even worse, a tree (or its dead branches) might be ready to fall on your neighbor's house, on their property, or even on their car if they park outside.
6. The tree in question is dropping leaves or needles, sap, seeds, cotton, fruit (olives and figs can make for a giant mess if they are not picked/picked up), and/or branches.

7. The tree is blocking a view, or the tree is creating too much shade and prohibiting your lawn from growing.

8. You are planning landscape renovations that would damage the tree, or do not include the tree in your new plan for your yard.
9. The tree's roots are about to grow into sewer lines, or have already gone into them.
10. The tree and its roots are lifting the foundation, driveway, or sidewalk. Any of these can have expensive and hazardous consequences.

11. There is a lot of crowding amongst trees on your property.

12. There are cracks in the main trunk or main branches.

13. The tree is in the line of potential construction and would be damaged by heavy construction equipment.
Whether it's because the tree is about to topple over, is already dead or is obstructing your view, you'll definitely want to hire a professional for tree removal in Sacramento.

Tree removal can be extremely hazardous and often requires specialized equipment and techniques. Tree removal should be reserved for experts like the ones on our team. We have the equipment and expertise to remove your trees safely and quickly. Our team has also been trained in the safest and most efficient ways to remove them. We can guarantee no damage to your landscape plants and we will work to minimize damage to the rest of your yard.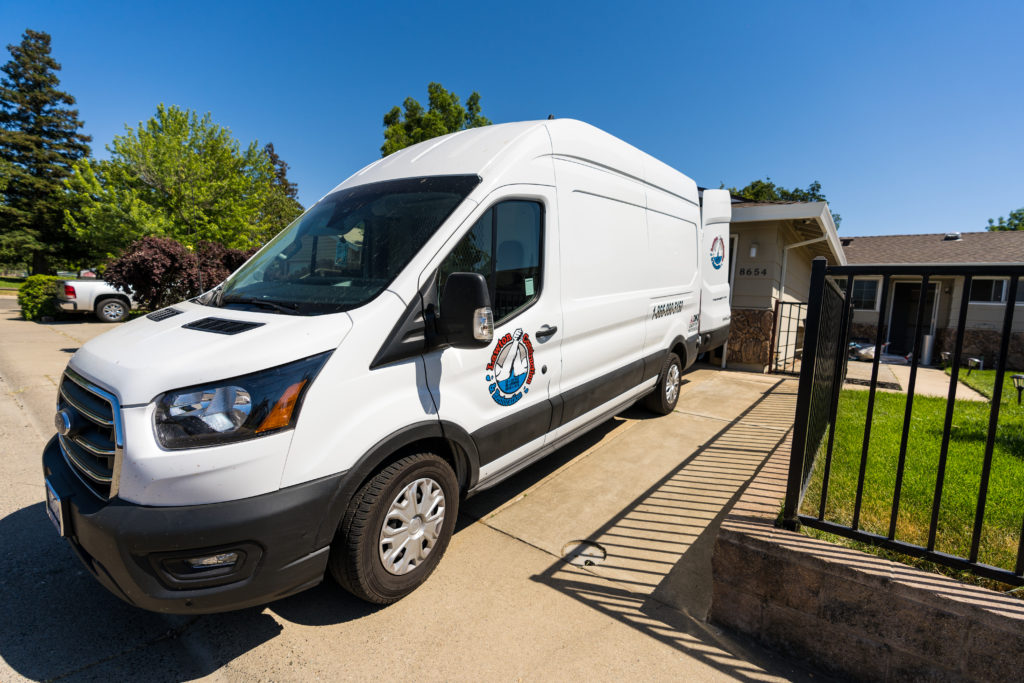 1. On removal day, don't forget to move your cars if the tree's landing zone is in your driveway or on the street. Additionally, you'll want to ensure our team has room to park our trucks before tree removal in Sacramento begins.
2. Be sure to let your neighbors know you're having the service performed if the tree may affect their vehicles or even a portion of their property. It's always a good idea to give your neighbors a heads up when heavy equipment and trucks are going to be doing work on your property. This will make the job easier and smoother for everyone involved.
Perhaps it is a tree stump removal you need on your Sacramento property? We do that, too! When you've got a stubborn tree stump on your property in Sacramento, it's time to call the expert stump grinders at Lawton Construction & Restoration, Inc. We've been serving the Sacramento and Northern Nevada area for years by providing turnkey tree stump removals, from simple tree trimming for unwieldy trees, to grinding up stubborn and potentially expensive stumps.
Lawton Construction & Restoration, Inc. is Sacramento's trusted source for removing, tree trimming, and palm tree removal anywhere on your property. Call today for a free estimate and schedule a professional tree removal.

Some reasons for tree removal require immediate action (like an uprooted tree resting on your roof). Other circumstances are less urgent and allow a wait-and-see approach. Whatever your reason, when you decide you need (or want) to remove a tree, you can trust the team at Lawton Construction & Restoration, Inc. to do the job.
When you have a damaged tree to contend with, our team will quickly arrive on-site and assess the situation. We'll recommend the most effective tree trimming or removal method for your damaged or fallen tree. Once you've approved our service estimate, we'll get to work.
Whether your tree removal project is an emergency (a tree fall after a storm), or a non-emergency, give us a call at (866) 990-5150.
Who We Are
Lawton Construction & Restoration. Proudly serving in North California & Nevada since 1976.
Turnkey services: Emergency, Restoration, Content Care
All levels of complexity: Residential, Comercial, Industrial
Fast interaction with all insurance companies.
Want to know why we are the best?
We're glad you asked!