Water Damage FAQ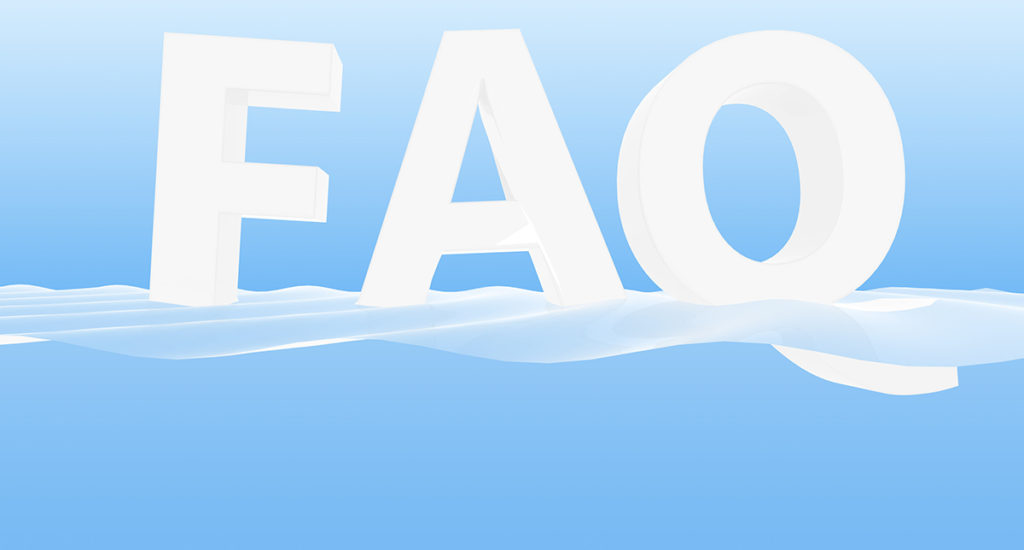 When you are faced with a need for emergency water damage restoration services for your residential, commercial, or industrial property in California or Nevada, you can trust Lawton Construction & Restoration, Inc. We have been providing industrial, commercial, and home water damage restoration services since 1976. We have made it possible for property owners in California or Nevada to avoid significant and costly demolition, reconstruction, and mold growth remediation services. Call and get an appointment, we will help with your carpet water damage cleanup needs and more!
Should I call my insurance company?
In most cases, the answer is no. If a storm or other disaster has flooded your home, insurance companies usually prefer that you contact us early. So if your basement, home or office is flooded, contact Lawton Construction & Restoration right away. We'll get our trucks to you as quickly as possible, perform an inspection, and with your permission begin pumping water out of the property. During the process we will work with your insurance company to file a claim.
What is the process for repairing water damage?
The first step is to remove all water from the affected areas. Once all water is removed, our team uses state of the art dehumidifiers and other tools to dry out any residual water and moisture to help combat the potential for mold growth. This can take several days, depending on the amount of water and the area of the room. Once the process is complete, we use moisture meters and thermal imaging cameras to make sure your home is completely dry. In some cases, we may need to remove damaged drywall, deep clean carpets and furniture, repair flooring, clean air ducts, or remove mold that is discovered.
How long will the water restoration process take?
The water damage restoration process consists of two phases. The first phase is remediation, which involves demolition, cleaning and drying the building and belongings. This phase usually takes three to four days, although it may take longer if there is significant damage. The second phase involves repairs and varies depending on the extent of the damage.
How quickly can mold grow due to water damage?
If water enters your home, you can't put off removing it. Mold can start growing in your home 24 to 48 hours after water damage. If you don't take action to fix the problem, mold can multiply with each passing day. As long as there is moisture in your home, mold can grow and multiply quickly. This is a problem that you should not take lightly.
What are the main causes of flood damage and water damage?
Home flood damage can be caused by a variety of factors. Everything from natural disasters such as hurricanes or flooding, to burst pipes and leaks from a water system can cause water damage. Leaking appliances such as dishwashers, refrigerators, water heaters, washing machines, and other appliances from which water can enter hidden areas, can also be the cause.
It's not uncommon for home flooding to occur as a result of a leaking roof, faulty gutters, or downspouts which can cause water damage to your basement or subfloor.
What are the most common signs of water damage?
Some signs of water damage are easy to spot, while others require a little more training of the eye. However, if you suspect that water damage has occurred, you should look out for the following signs:
1. Dark or wet stains on the wall or ceiling.
2. Drywall that is starting to peel or crack.
3. Wet spots, drips or puddles around your pipes, sinks, toilets, faucets, etc.
4. A damp, musty or musty smell suddenly appears; sewage odor can also come from your plumbing fixtures.
5. You can hear water running even when all the appliances are turned off.
6. Sudden increase in utility bills may be a sign of a hidden leak.
7. Sudden feeling of unusual dampness or humidity in the home.
Do you clean water-damaged furniture?
At Lawton Construction & Restoration, we do it all: cleaning, packing, restoration, and storage. We will assess the damage and tell you our expert opinion on whether the item can be salvaged.
If it can be dried, we have all the equipment and expertise to do it quickly. This limits the overall damage and increases the chance of saving the furniture.
Do you repair water damaged wood floors?
Yes. After a significant storm or major plumbing or appliance malfunctions, an industrial property may need to receive repairs to their water damaged wood floors and other flood damage remediation services. Our well equipped, thoroughly trained, and highly experienced technicians can handle all forms of flood remediation tasks including but never limited to repairs of water damaged wood surfaces.
Do I need to find a restoration contractor to make repairs after a water damage restoration?
No. At Lawton Construction & Restoration, Inc. we have reconstruction contractors, thanks to our proven solutions. We offer a showroom for the home or business owner to choose items that need to be replaced, such as: flooring, tile, granite, and cabinets. We always do everything possible to make this process fast and smooth for all of our clients.
Can I turn equipment off at night to save money or reduce noise?
It is important that you do NOT turn off the equipment. The drying process is most efficient and most effective when the equipment is running 24 hours a day.
Do I have to leave my home or close my business for the duration of the restoration?
It depends on the extent of the damage. If there is significant damage, it will be impossible to be in the building. However, each situation is different.
What should I do after a flood, sewer, or water leak?
After a flood, water, or sewage leak, immediate cleanup is critical. Water should be removed immediately to minimize damage, and your property should be dried, ventilated and disinfected as quickly as possible to prevent damage and potential health problems.
Lawton Construction & Restoration water damage restoration specialists can take immediate steps to reduce further damage to your home and property by managing water damage repairs.
What are the types of water damage?
There are three main "types" of water damage depending on the level of contamination.
1. Clear water – no harm to people. This includes water damage caused by an overflowing sink or tub, or a faulty appliance such as a water heater or washing machine.
2. Gray water – can cause harm and illness to people. This category includes water with significant contamination, which can be chemical, physical and/or biological.
3. Black water – can cause people to become seriously ill. Black water is very unsanitary and contains pathogenic agents from other sources of contaminated water. Black water can come from seawater, groundwater and sewage.
How quickly does mold form on water damaged drywall?
The time it takes for mold to grow and appear depends on, among other things, the type of mold, the material on which it is growing, and the amount of moisture in it. Under the right conditions, mold will begin to germinate and grow as early as 24 hours after contact with the source of moisture. After 3-12 days, mold spores will colonize. After 18-21 days, mold can become visible.
Does homeowners insurance cover water damage?
Water damage is sometimes covered under a standard homeowners insurance policy, but not always. It depends on what the cause is; sudden internal water damage is covered, while damage due to lack of maintenance or negligence and flood-related damage is not.
Water damage is covered by homeowners insurance when caused by:
Rain or snowstorm.
Plumbing: burst pipes, frozen plumbing, faulty plumbing, accidental overflow.
Water damage after firefighters extinguish a fire.
Leaking roof (coverage only applies to the interior of the house, not the roof itself).
Accidental overflow of an appliance or fixture (toilet, washing machine, bathtub).
Vandalism.
Mold (only as a result of hidden water damage).
Who We Are
Lawton Construction & Restoration. Proudly serving in North California & Nevada since 1976.
Turnkey services: Emergency, Restoration, Content Care
All levels of complexity: Residential, Comercial, Industrial
Fast interaction with all insurance companies.
Want to know why we are the best?
We're glad you asked!