Water Removal & Extraction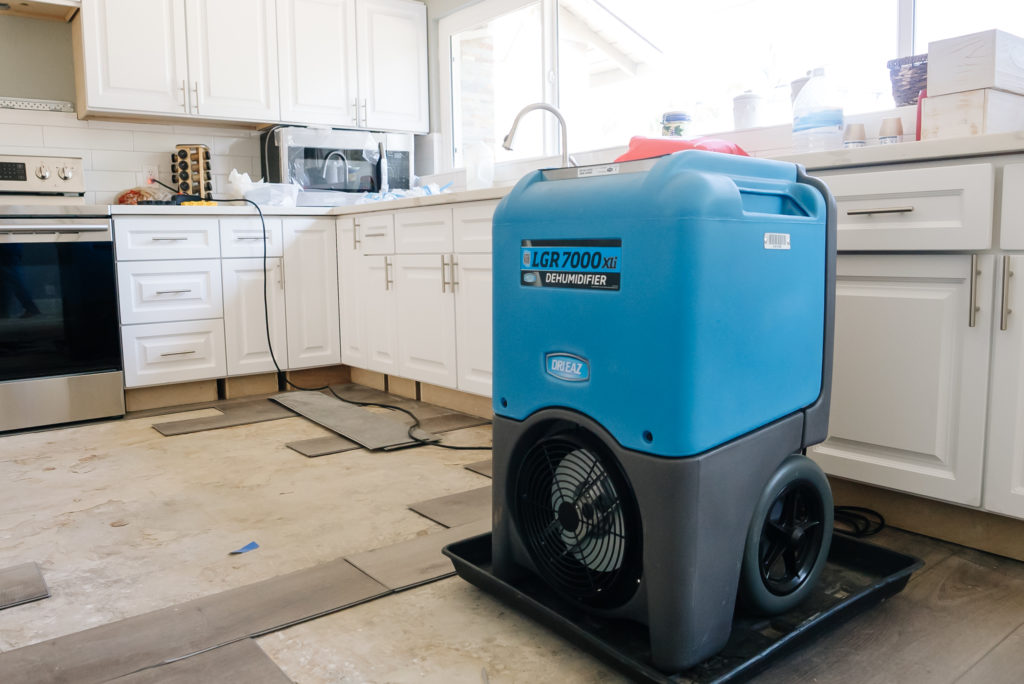 Going through the trauma of a flood and the aftermath of what to do when sitting water is left in your home, business, or property is one of the most dangerous challenges one can face. Flood water can be destructive, but also full of germs and bacteria that can make its inhabitants very ill. It is of the utmost importance that you remove as much moisture from the property as possible. To successfully do that, you should hire a professional water mitigation company to assist in the process.
If not by an incident such as a flood, water damage in the home is often caused by a small problem that worsens over time. Issues such as a leaky pipe, roof damage, or even condensation can lead to extensive damage to your home if not noticed or not addressed. It's crucial to properly repair water damage as quickly as possible. Also failing to do so can result in the growth of harmful mold and bacteria within the home, just as the aforementioned flooding events. Additionally, it may also invite bugs and pests into your home, as these creatures are attracted to damp areas.
The first thing that any water damage repair and restoration contractor in Sacramento must do is make sure all the excess water gets removed from your property. The water damage contractors from Lawton Construction & Restoration, Inc. have the experience, training, and equipment necessary to perform the commercial or home water damage removal, repair, and restoration of your Sacramento property, home, or business.
With the proper application of a quick and efficient dry out procedure, we can prevent further damages from taking place in your commercial or residential property. Depending on the source and length of time, the property can be dried out and restored without the need to perform costly demolitions.
What Does Water Extraction Mean?
Water extraction, aka water removal, consists of using suction and specialized equipment to remove standing and steeped in water.
Lawton Construction & Restoration, Inc. performs water extraction for out-of-sight areas such as underneath cabinets, in between walls, above ceilings, under floors, or inside your ventilation or heating system. We use powerful pumps and vacuum units to quickly remove hundreds or thousands of gallons from your property, which helps prevent secondary water damage and mold growth.
How Long Does Water Extraction Take?
It depends on the amount of water, how far it has spread, which surfaces are affected, and the method of extraction. For instance, using suction for standing water is quicker than the process to remove water from carpet or behind drywall or paneling.
We use specialized equipment to remove the remaining water that is harder to access. Our Professionals will use room measurements, temperature, and relative humidity to determine the optimal number of air movers and dehumidifiers needed to dry your home, rental property, or business.
When disaster strikes, Lawton Construction & Restoration, Inc.'s 24 hour restoration services are here for your emergency cleaning and professional restoration needs. In addition to water extraction and water damage restoration, Lawton Construction & Restoration, Inc. offers the following emergency restoration services:
Mold Inspection, Testing, & Remediation
Commercial Restoration
The main goal of our business and home water damage removal services is to bring your Sacramento property back to the dry standard.
The dry standard refers to the state that the building materials have released excessive moisture due to our business and home water damage removal process. After this, the initially affected area now has the same moisture content levels as the rest of the unaffected areas in your property.
At Lawton Construction & Restoration, Inc., we understand the drastic impact flooding can have on a family. We are a water mitigation company that focuses on your needs and getting you back into your home as quickly as possible. Call or visit our website today for more information.
Who We Are
Lawton Construction & Restoration. Proudly serving in North California & Nevada since 1976.
Turnkey services: Emergency, Restoration, Content Care
All levels of complexity: Residential, Comercial, Industrial
Fast interaction with all insurance companies.
Want to know why we are the best?
We're glad you asked!