Temporary Power
When your Sacramento job site doesn't have power available to run the equipment you need, or you've recently suffered a power outage from storm damage, you'll need temporary construction power until permanent power is available again. Depending on what you need to power and how long it will be before there is a permanent power connection, a temporary power panel, or power distribution box could be the solution. Call Lawton Construction & Restoration, Inc. for complete temporary power solutions, regardless of application anywhere in Sacramento.
---
Temporary Power in Sacramento
A builder's temporary power supply is a connection on site to give an electricity supply for building or construction work. We provide Sacramento builders with a whole host of temporary electric service solutions, including include power distribution boxes that are weatherproof and secure from unauthorized entry and interference and are housed in a suitable pillar or pole mounted box that's accessible from the road. When you need reliable temporary power solutions in Sacramento, call Lawton Construction & Restoration, Inc. today.
Sacramento's Post-Disaster Temporary Electric Service
When disaster strikes your Sacramento property, it can sometimes take days to get the power back on. Instead of waiting for the city to return power to your property, call Lawton Construction & Restoration, Inc. to provide temporary construction power after a disaster has struck. Even though you can't predict when emergencies happen, we can be there to help lessen the stress of going without electricity, even if you've suffered a bad storm. We have earned Sacramento's trust through superior emergency temporary electric services.
Temporary Power Distribution in Sacramento
Lawton Construction & Restoration, Inc. offers a full selection of temporary power distribution systems that allow you to supply emergency and temporary power for a wide range of applications. Most systems are suitable for use inside or outside at the job site and are available with ground fault circuit interrupters (GFCIs). Our rugged temporary power panels are rainproof and ideal for post-disaster conditions. Call today when you need a temporary power distribution anywhere in Sacramento. You'll love our services which provide temporary power after a disaster.
Temporary Roofing
A temporary roof is usually used to create a weather protected covering for a building project in Sacramento. Typically, large scale commercial or industrial roof replacements will require temporary roofing to avoid shutting business down for extended periods of time. There are a variety of sheeting options for temporary roofs, including tin or zinc roofing, or even shrink wrap sheeting. Whatever your reason for temporary roofing service, call Sacramento's favorite team at Lawton Construction & Restoration, Inc.
---
Temporary Roofing Services in Sacramento
The benefits of our temporary roofing service in Sacramento include accelerated construction timelines because finishes can be installed earlier, and reduced material and labor costs, because sensitive materials can be kept out of the weather. When you need temporary roofing after a disaster, there's no substitution for experience. We've provided hundreds of temporary roof installations, keeping job sites dry throughout Sacramento, even in the toughest conditions. Combined with our board up service, we're confident our temporary roofing after a disaster will keep your project water free and on time.
Emergency Temporary Roofing in Sacramento's
The first thing many builders need after a disaster strikes are emergency temporary roofing, especially on a new project or build. Lawton Construction & Restoration, Inc. provides emergency temporary roofing for new construction sites or projects still underway throughout the Sacramento valley. Luckily for Sacramento builders, our reliable and effective emergency roofing after disasters means that we get the job done without adding to your already hectic life — especially if you've suffered fire, wind, or hail damage. Let us give you the power you need to do what you do best!
Temporary Roofing During Restoration in Sacramento
After water, fire, or storm damage, your property will need restoration. However, without a dry-in solution, you'll often be spending more time protecting materials and finishes than building. When you need a professional temporary roofing solution during restoration projects, call Lawton Construction & Restoration, Inc. We provide Sacramento property owners with complete temporary roofing services during restoration projects to ensure your property's protection from further damage.
Get Help Right Now!
24/7 Emergency Service
When disaster comes knocking on your door in Sacramento, you need emergency services, or when you're starting a new construction project, you don't have to go it alone. At Lawton Construction & Restoration, Inc., we provide all manner of emergency services, including board up service, temporary roofing, temporary construction power, and even tree removal services. With decades of experience providing board up service and other emergency construction services, we have the ability and equipment to help protect and power your property. Don't let a horrible situation get the best of you, call Lawton Construction & Restoration, Inc. for fast and effective emergency services.
An Emergency Board Up Company in Sacramento
Whether the damage came from a storm or other means, Lawton Construction & Restoration, Inc. is Sacramento's go-to board up company. We specialize in emergency situations, where time and expert craftsmanship are critically important. If you have broken windows or walls, our team identifies any vulnerable spots and provides structural support or board up service that gives you peace of mind. We understand how every property is different in Sacramento, which is why we personalize our procedures to match your specific needs. Get in touch with Lawton Construction & Restoration, Inc. when you need a first rate board up company in Sacramento.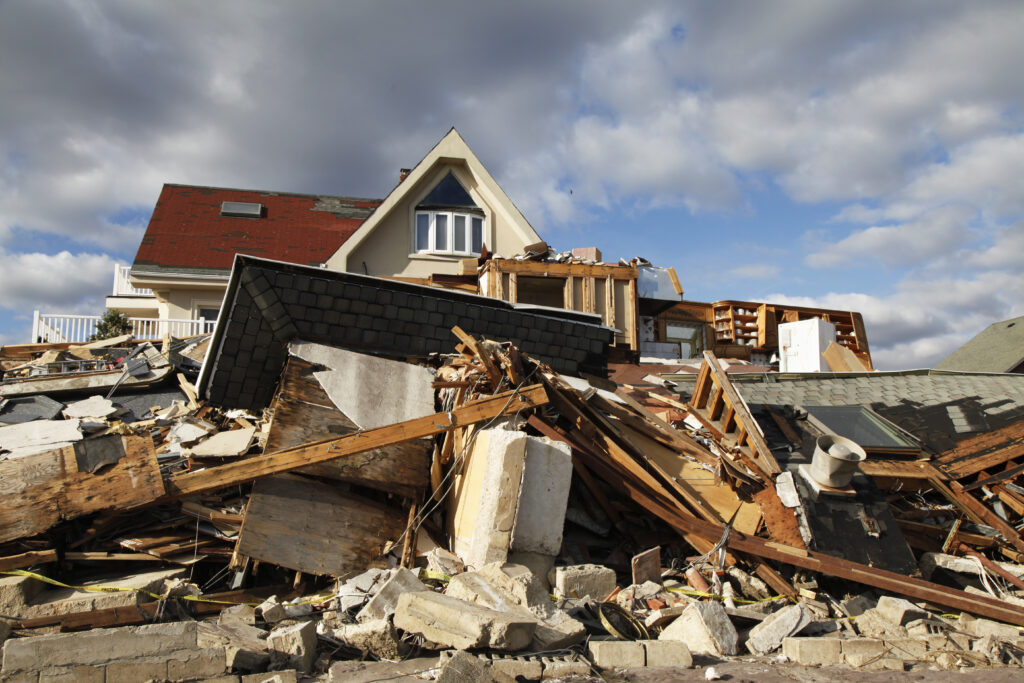 Temporary Roofing Services in Sacramento
Lawton Construction & Restoration, Inc. offers temporary roofing services for building projects throughout Sacramento. Temporary roofs are typically used to create a weatherproof covering for commercial or industrial job sites, and occasionally for new home construction. If you're undertaking a large roofing project, and need professionally done temporary roofing service in Sacramento, call Lawton Construction & Restoration, Inc. From corrugated iron to shrink wrap or Keder roofing, our staff members have the hands on experience keeping job sites dry.
Sacramento's Trusted Temporary Power Distribution Service
When starting a new home build, the first thing you need is temporary electric service for construction equipment such as miter saws, or other power tools. Luckily for Sacramento builders, we field temporary power distribution boxes and meters for new construction sites throughout the valley. We're the perfect team to subcontract because of our reliable and effective temporary construction power solutions, meaning we get the job done without adding to your laundry list of things to consider when starting a new build. Let us give you the temporary electric service for construction equipment that you need to do what you do best — build!
Local Sacramento Tree Root Removal Experts
Few things get in the way of completing projects on time like trees, or tree root systems. Finding the right company in Sacramento you can call for tree or tree root removal is a hassle, and you don't want to shop for a new company every time you start a new project. Tree removal doesn't have to stop your project in its tracks, which is why we strive to be a supplement to your team, with effective tree removal when you need it most. Call today for tree removal you can count on every time.
Temporary Power, Emergency Board Up, Tree Removal, Temporary Roofing
CALL TODAY FOR RESTORATION AND CONSTRUCTION IN SACRAMENTO, CA
If your residential, commercial, or industrial building has been damaged by a natural disaster, you can rest easy knowing that Lawton Construction & Restoration, Inc. has you covered in Sacramento, CA. From water and flood damage to fire and smoke cleanup, we have trained construction and reconstruction crews ready to tackle your needs around the clock. We can even provide third party mold, lead, and asbestos testing, and help you with the removal process. We are just a phone call away, so don't hesitate!