Water Damage Restoration, Repair & Cleanup Services in Yuba City, CA
When you are faced with a need for emergency water damage restoration services for your residential, industrial, or industrial property in Yuba City, you can trust in Lawton Construction & Restoration, Inc. We have been providing industrial, commercial, and home water damage and mold restoration services since 1976. We have made it easy for homeowners in Yuba City to avoid significant and pricey demolition, reconstruction, and mold development remediation services. Call and get an appointment; we're a flood disaster recovery company that will help with your carpet water damage cleanup needs and more!
Home Water Damage Cleanup in Yuba City
Many homeowners in Yuba City have benefited from our water damage and mold cleanup, repairs, and restoration services. The time necessary to complete a proper basement water damage cleanup process can vary based on the degree of the water damage and mold, how long the excess water was remaining unattended, and the source of the water. We want to help homes in Yuba City to avoid the more costly consequences of water damage, so be sure to call and schedule an appointment for carpet water damage and mold cleanup, water extraction, restoration, and restoration.
Commercial Water Damage and Mold Restoration in Yuba City
Various types of commercial property owners in Yuba City often require a commercial water damage restoration contractor, which can be both effective and practical. You want someone who can clean up all excess water, properly dry all affected areas, and ensure the rest of your property is safe and sound for yourself, your employees, and especially your customers. You can depend on Lawton Construction & Restoration, Inc. to take care of all of that and more!
Industrial Emergency Water Damage Restoration in Yuba City
One thing many commercial homeowners in Yuba City cannot afford is significant sections of their building affected by water damage for an extended period. That is why we make sure our technicians get thoroughly trained, have considerable experience, and have access to high quality equipment, which makes their job efficient and effective. We make sure our industrial emergency water damage and mold restoration services are performed fast, and we do what we can to avoid other costly plumbing water damage consequences.
---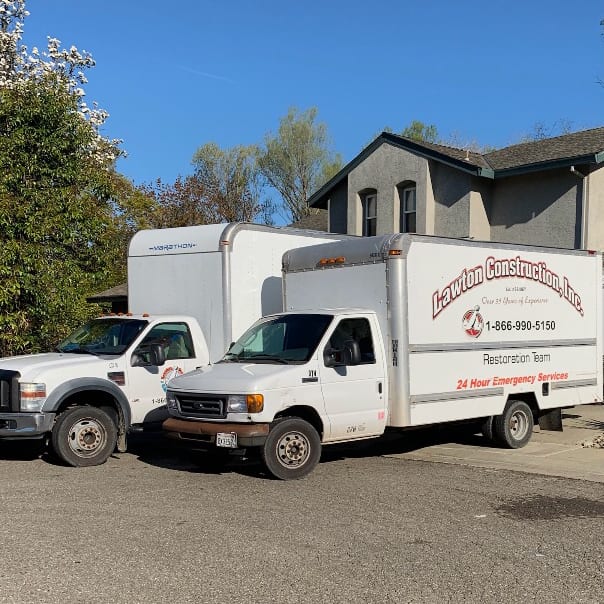 Call Today for Restoration and Construction in Yuba City, CA
If your residential, commercial, or industrial building has been damaged by a natural disaster, you can rest easy knowing that Lawton Construction & Restoration, Inc. has you covered in Yuba City, CA. From water and flood damage to fire and smoke cleanup, we have trained construction and reconstruction crews ready to tackle your needs around the clock. We can even provide third party mold, lead, and asbestos testing, and help you with the removal process. We are just a phone call away, so don't hesitate!