24-Hour Emergency Water & Flood Cleanup Services in Yuba City, CA
Are you an owner or a manager for a residential, commercial, or industrial house in Yuba City? Are you suddenly in need of 24-hour water damage restoration services due to your property being afflicted by a flood or plumbing or appliance malfunction? What about flooded crawl space cleanup? Well, in any of those cases, you can depend on Lawton Construction & Restoration, Inc. water to handle any of your damage and mold cleaning, emergency water repair, and restoration needs when you and your Yuba City property find themselves in a cinch.
24-Hour Water Damage Restorations for Yuba City Homes
Are you facing a sudden, yet significant, need for emergency water repairs or emergency flood service for your Yuba City residential property? Then you could benefit from contacting Lawton Construction & Restoration, Inc.'s water damage contractors. We can help with any kind of emergency water maintenance, including emergency flood services, after a significant storm. We will help avoid major structural damage and work to prevent any mold growth from manifesting in your Yuba City home. Call us for flooded crawl space cleanup.
Commercial Emergency Flood Damage Recovery in Yuba City
Floods can hit just about anyone anywhere, in Yuba City. As long there has been enough rainfall, any industrial property owner in Yuba City may require water damage and mold repair and emergency flood damage recovery services. After taking the time to dry out the affected area thoroughly, we can perform any material cleaning and restoration possible for your commercial home. Call and get the emergency water damage services your Yuba City commercial property needs today!
Industrial Water Damage and Mold Repair Services in Yuba City
When a commercial property is coping with some emergency water damage and mold, it is important to call in the experts. The experienced and well trained water damage restoration contractors from Lawton Construction & Restoration, Inc. are prepared to handle all cleanup, fixes, and restorations an industrial property would need after suffering from excess water exposure. We will make sure no structural damage remains, and any chance of mold growths are handled and prevented efficiently and effectively.
---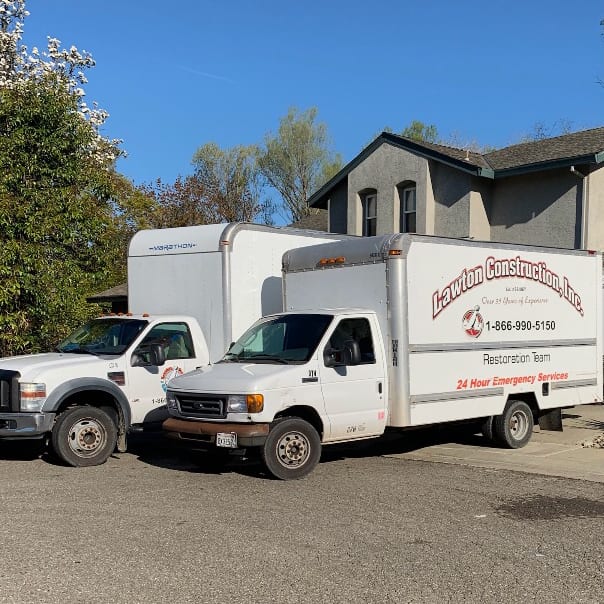 Call Today for Restoration and Construction in Yuba City, CA
If your residential, commercial, or industrial building has been damaged by a natural disaster, you can rest easy knowing that Lawton Construction & Restoration, Inc. has you covered in Yuba City, CA. From water and flood damage to fire and smoke cleanup, we have trained construction and reconstruction crews ready to tackle your needs around the clock. We can even provide third party mold, lead, and asbestos testing, and help you with the removal process. We are just a phone call away, so don't hesitate!