Wind & Hail Damage Restoration & Cleanup Services in Yuba City, CA
Yuba City weather can be unpredictable, and sometimes a hailstorm can seemingly come out of nowhere. If the worst case scenario should happen, Lawton Construction & Restoration, Inc. offers hail damage restoration and wind damage restoration that Yuba City homes and businesses can depend on. Wind and hail can cause serious damage to your Yuba City property, so always have a professional handle the restoration and repairs. Whether you will need emergency storm damage cleanup, or the even more serious hail storm damage restoration, our team is here for you.
Emergency Wind and Hail Damage Cleanup in Yuba City
A wind and hail storm can have devastating effects on your Yuba City home, sometimes making it uninhabitable for you and your family. Having a trusted emergency wind damage cleanup crew is crucial for saving yourself extra renovation expenses. At Lawton Construction & Restoration, Inc., our emergency hail damage cleanup ensures that your Yuba City house is properly cleaned of all debris. Our emergency wind damage cleanup services are available at any time of your day or night, therefore call today!
Full Scale Hail Storm Damage Restoration in Yuba City
At Lawton Construction & Restoration, Inc., we are proud to offer our customers expansive hail damage restoration and total wind damage restoration services in Yuba City. We understand these situations can be time sensitive, which explains why we always make our services available with emergency home hail damage cleanup solutions. Storms that occur in Yuba City with little warning can be especially devastating, so you'll need a company that you can trust to be there for you personally and get you out of the toughest of spots.
Quick Hail Storm Damage Cleanup in Yuba City
When the wind blows and hail rains from the sky, it can cause a surprising amount of harm to Yuba City homes and businesses. If the worst should happen, it's critical to have the name and number of a hail storm damage cleanup group at the ready. At Lawton Construction & Restoration, Inc., we have been serving the Yuba City area in times of emergency with our fast and full scale emergency hail damage cleanup.
---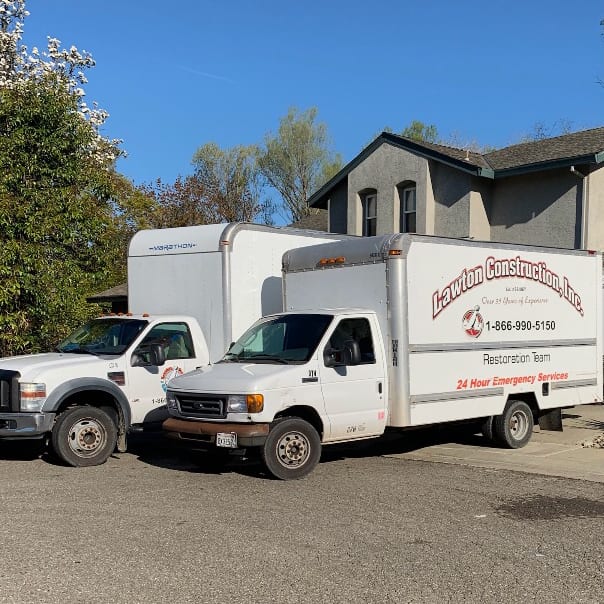 Call Today for Restoration and Construction in Yuba City, CA
If your residential, commercial, or industrial building has been damaged by a natural disaster, you can rest easy knowing that Lawton Construction & Restoration, Inc. has you covered in Yuba City, CA. From water and flood damage to fire and smoke cleanup, we have trained construction and reconstruction crews ready to tackle your needs around the clock. We can even provide third party mold, lead, and asbestos testing, and help you with the removal process. We are just a phone call away, so don't hesitate!