Industrial Sewage Cleanup & Removal Services in Yuba City, CA
When industrial sites in the greater Yuba City area are faced with the need for sewage cleanup, they contact us at Lawton Construction & Restoration, Inc. Over the years, we have proved that we are the company to call for flood and sewage cleaning at all kinds of properties - including commercial establishments. We want you to have reassurance knowing you chose a professional sewage cleaning company that will get your Yuba City home back in the game. It's our goal to make sewage cleanup look easy.
Emergency Sewage Cleanup for Yuba City Industrial Sites
When you run an industrial site in the Yuba City area, it's of the utmost importance to have a 24-hour sewage cleanup company you rely on any time of day, any day of the week. At Lawton Construction & Restoration, Inc., we combine our emergency sewage cleanup solutions with quality work and results you can really see. You deserve to have 24-hour sewage cleanup available to you without the hassle, so call us without delay. Our team is ready and accessible to you at any time.
Industrial Sewage Removal in Yuba City
Stress no more when you need sewage extraction for a Yuba City area commercial building. When you choose the team at Lawton Construction & Restoration, Inc. to do the dirty work for you, you are hiring a company with intensive knowledge and experience in sewage removal for a wide variety of buildings. We'll have you ready for business as usual with detailed sewage extraction and washing. Don't sweat bacteria and mold development when you contact Lawton Construction & Restoration, Inc.
Yuba City's Choice for Sewage Damage Repair
At Lawton Construction & Restoration, Inc., our goal is to provide our customers with a quality sewage damage restoration on their industrial property. Our team puts their knowledge and experience to good use and makes sure that no corner or crack escapes our attention. We don't believe in taking shortcuts with the work we do, just dependable sewage damage restoration. Your sewage damage repairs will be handled in no time because of Lawton Construction & Restoration, Inc.
---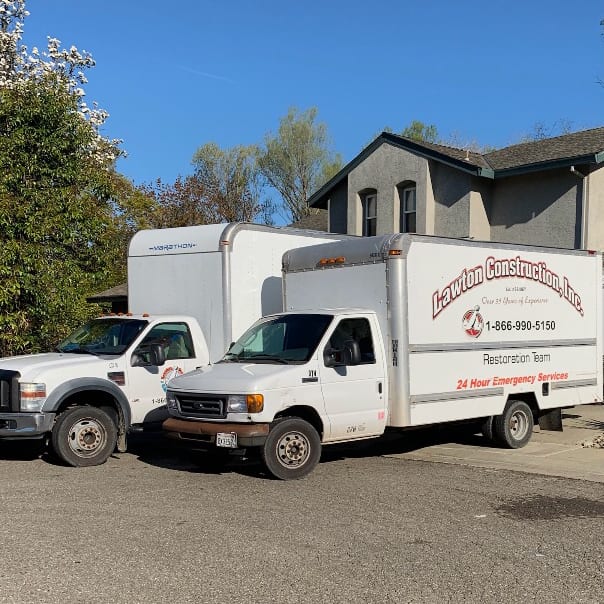 Call Today for Restoration and Construction in Yuba City, CA
If your residential, commercial, or industrial building has been damaged by a natural disaster, you can rest easy knowing that Lawton Construction & Restoration, Inc. has you covered in Yuba City, CA. From water and flood damage to fire and smoke cleanup, we have trained construction and reconstruction crews ready to tackle your needs around the clock. We can even provide third party mold, lead, and asbestos testing, and help you with the removal process. We are just a phone call away, so don't hesitate!