24-Hour Emergency Sewage Cleanup & Removal Services in Yuba City, CA
When Yuba City homes and businesses need emergency sewage cleanup, they know to call Lawton Construction & Restoration, Inc. You can depend on our specialists to arrive quickly and perform the dirty work of sewage removal to provide you with relief when it's needed most. When your property has been stricken with sewage damage, you shouldn't have to worry about how long it will take to get help. At Lawton Construction & Restoration, Inc., we are there when a sewage emergency happens to you.
24-Hour Sewage Backup Cleanup for Yuba City Businesses
No business owner wants to come to their property and find out the sewer backed up or there was a flood and left an enormous mess. Don't delay in phoning Lawton Construction & Restoration, Inc. when this happens. We know sewage removal situations in Yuba City don't wait for a convenient time to occur, so you shouldn't need to deal with a company that is on a Monday through Friday schedule. That's why we're available for 24-hour sewage cleanup at your commercial property or home whenever disaster strikes.
Yuba City Homeowners Know We Do the Job Right
Sewage cleanup isn't simply removing the debris and drying out everything. It's also about stopping bacteria or mold from growing after the fact. Lawton Construction & Restoration, Inc. makes sure our 24-hour sewage solutions also protect you as well as your loved ones' health by thoroughly disinfecting bacteria that is present following the spill. Never worry if we make use of cheap tricks to clean your home — your health will always be the top priority.
Emergency Sewage Services at Yuba City Industrial Sites
Sewage cleanup and removal is definitely dirty work, but we call it our job. Yuba City area commercial properties deserve the finest service when they need help. At Lawton Construction & Restoration, Inc., that's precisely what we aim for. Because of our superior quality emergency sewage cleanup, we're ready to get down to work to safely restore your property. Expect the unexpected by keeping our phone number handy for when you need our 24-hour sewage cleanup services.
---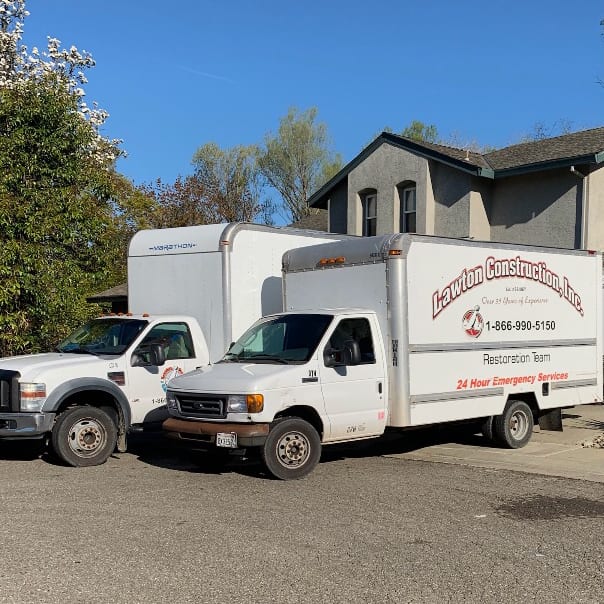 Call Today for Restoration and Construction in Yuba City, CA
If your residential, commercial, or industrial building has been damaged by a natural disaster, you can rest easy knowing that Lawton Construction & Restoration, Inc. has you covered in Yuba City, CA. From water and flood damage to fire and smoke cleanup, we have trained construction and reconstruction crews ready to tackle your needs around the clock. We can even provide third party mold, lead, and asbestos testing, and help you with the removal process. We are just a phone call away, so don't hesitate!