Tree Removal Services in Yuba City, CA
Typically, tree removal is needed if a tree on your Yuba City property is dead, unhealthy, unsafe, damaged by a storm, or interfering with real estate use. Due to the dangerous nature of tree removal, it's best to leave it to professionals with the right equipment, teaching, and experience to eliminate an unsafe tree, shrub, or root system from residential, industrial, or commercial properties. Lawton Construction & Restoration, Inc. is Yuba City's trusted source for eliminating, tree trimming, and tree removal anywhere on your property or home. Call today for a free estimate and schedule professional tree removal.
Emergency Tree Removal in Yuba City
If a storm has recently passed through, leaving destruction in its wake, it's time to call an emergency tree removal company. Most commonly, we see tree removals after particularly rough storms. Our tree workers are often providing tree removal after a tragedy, which means being confined in spaces near houses, utility lines, and various other sensitive areas, which makes tree removal one of the most dangerous aspects of our job. Luckily for Yuba City residents, we have the years of practical training, and specialized tree removal apparatus, to clear out any unwanted trees or shrubs.
Tree Root Removal Service in Yuba City
Tree roots can affect your Yuba City property's plumbing, foundation, and a complete host of other issues. While we like to think of trees as our silent friends, it's not uncommon for root structures to work their way up through concrete or into your home's foundation, which may have expensive and hazardous consequences. When you need tree root removal anywhere in Yuba City, call the local experts at Lawton Construction & Restoration, Inc. Our ability to providing comprehensive tree root removal has earned us a status throughout Yuba City as a company you can trust for effective, inexpensive, and minimally invasive tree root removal.
Yuba City's Tree Stump Removal Experts
When you've got a stubborn tree stump on your property in Yuba City, it's time to call the professional stump grinders at Lawton Construction & Restoration, Inc. We've been serving the community for years by providing turnkey tree stump removals, from basic tree trimming for unwieldy trees, to grinding up stubborn and potentially expensive stumps, we do it all. Most of the time, our services include tree removal for restoration as a result of storm harm, but we're ready for just about any tree stump removal task.
---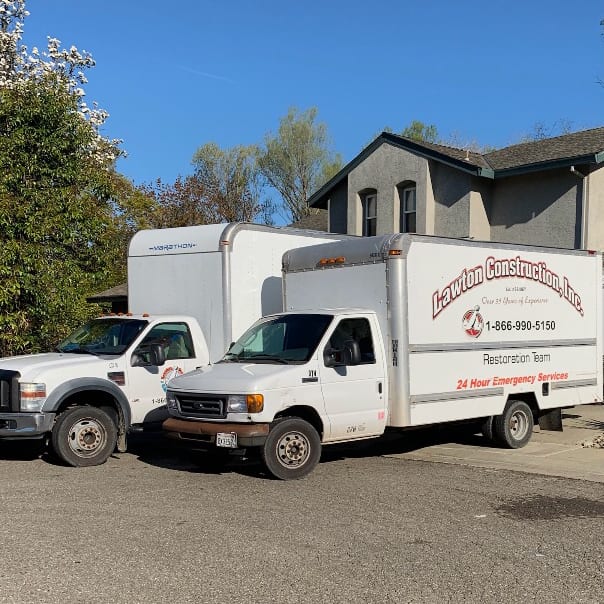 Call Today for Restoration and Construction in Yuba City, CA
If your residential, commercial, or industrial building has been damaged by a natural disaster, you can rest easy knowing that Lawton Construction & Restoration, Inc. has you covered in Yuba City, CA. From water and flood damage to fire and smoke cleanup, we have trained construction and reconstruction crews ready to tackle your needs around the clock. We can even provide third party mold, lead, and asbestos testing, and help you with the removal process. We are just a phone call away, so don't hesitate!