Selective Demolition Contractor Services in Yuba City, CA
At Lawton Construction & Restoration, Inc., you can expect selective demolition services that property owners can count on. Selective demolition is the perfect option to full service demolition, and as long as your building is structurally sound, it could be just the thing your home or business needs. As a trusted demolition company, Lawton Construction & Restoration, Inc. will survey the site to ensure everything is safe and can withstand a demolition project. Yuba City property owners and building contractors turn to our demolition contractors when a project requires innovative solutions to unique construction problems.
Selective Demolition for Yuba City Commercial Buildings
If the building isn't up to code at your commercial property, your bottom line may be severely impacted. Your workspace is essential to your business, which is why we offer safe and speedy site demolition solutions. At Lawton Construction & Restoration, Inc., we are well known throughout the area for our ability to work securely and under challenging circumstances with tight time frames, making us one of Yuba City's favorite demolition companies.
Residential Selective Demolition for Yuba City Homeowners
We understand how much Yuba City residents invest in their homes, which is why we pride ourselves on being a demolition company they can trust. At Lawton Construction & Restoration, Inc., we treat your home like it was our own, not leaving until the job is done right. Demolitions can be subtle, like updating the house with minor changes, so you don't have to deal with unnecessary interruptions. They can also be drastic, such as changing the framework through garage area demolition and removal. Make sure you have a company you can depend on.
Industrial Site Demolition in Yuba City
Industrial building demolition in Yuba City requires a crew with enough resources to complete the job correctly. From bathroom demolition to larger structural renovations, the demolition contractors at Lawton Construction & Restoration, Inc. have seen it all before. We always provide prompt support because we know how vital your industrial building is for you, and we never take our clients' needs lightly. When you need selective site demolition, turn to Lawton Construction & Restoration, Inc.
---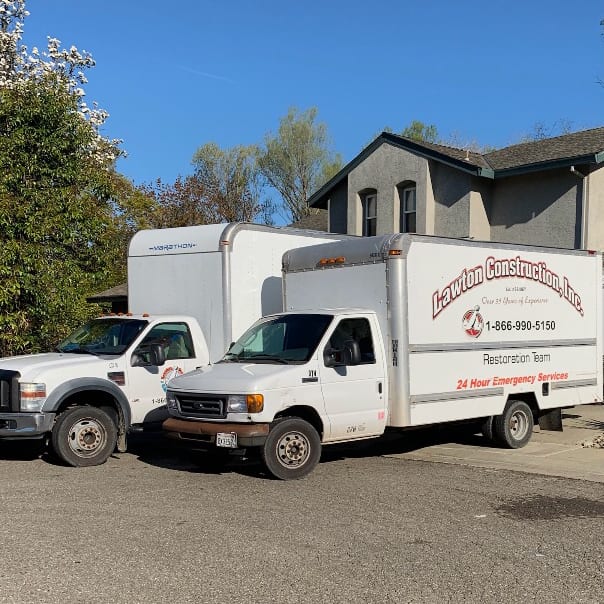 Call Today for Restoration and Construction in Yuba City, CA
If your residential, commercial, or industrial building has been damaged by a natural disaster, you can rest easy knowing that Lawton Construction & Restoration, Inc. has you covered in Yuba City, CA. From water and flood damage to fire and smoke cleanup, we have trained construction and reconstruction crews ready to tackle your needs around the clock. We can even provide third party mold, lead, and asbestos testing, and help you with the removal process. We are just a phone call away, so don't hesitate!