Exterior Demolition Contractor Services in Yuba City, CA
Exterior building demolition is the act of tearing down your existing framework. There are several different ways to accomplish this goal, and our demolition contractors at Lawton Construction & Restoration, Inc. are well versed in them all. Implosion can be done through managed explosions or other, less invasive techniques carried out by our skilled exterior demolition contractors. If your Yuba City home or business needs comprehensive building demolition, look no further than the skilled contractors at Lawton Construction & Restoration, Inc. Call today to speak more about our demolition choices.
Residential Building Demolition Experts in Yuba City
Exterior demolition at your home is a significant project, one that should be completed by an experienced crew of contractors. While a demolition project may seem like a straightforward task, residential demolition is a heavy duty job that will require serious equipment and technology. At Lawton Construction & Restoration, Inc., our crew is experienced with different types of saws and commercial jackhammers, all of which require specific training before attempting residential demolition in Yuba City. Feel confident that your demolition project will be carried out timely and professionally with our team.
Commercial Demolition and Hauling Solutions in Yuba City
Yuba City commercial buildings in need of demolition should search no further than Lawton Construction & Restoration, Inc. Due to the potentially dangerous nature of exterior demolitions, professional level tools should be exclusively used by demolition contractors who have been thoroughly trained in how to operate them effectively. At Lawton Construction & Restoration, Inc., all our contractors are experienced and capable of getting your business back up and running in no time, without sacrificing safety.
Proven Industrial Demolition Providers for Yuba City
At Lawton Construction & Restoration, Inc. in Yuba City, we rely on our qualified demolition contractors so our customers can have peace of mind that their exterior demolition project is done with premium precision. We oversee the job from start to finish with our unmatched demolition and hauling solutions, and we often leave a job site in better condition than we found it. We recognize that these industrial projects are time sensitive, which is why our demolition contractors work hard to complete the job on time.
---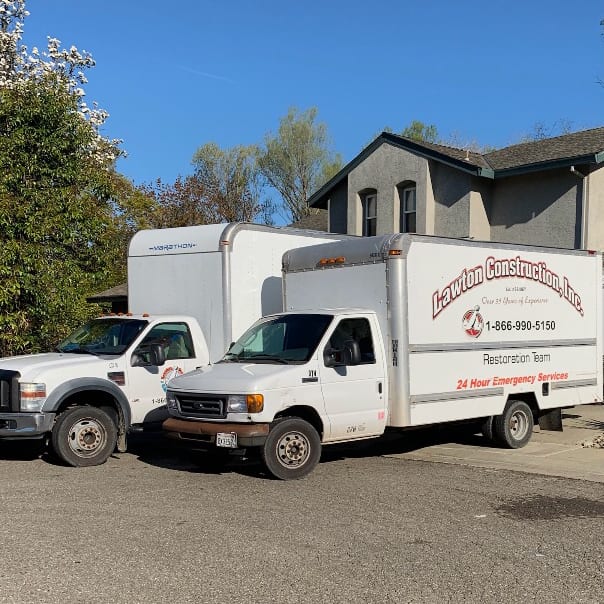 Call Today for Restoration and Construction in Yuba City, CA
If your residential, commercial, or industrial building has been damaged by a natural disaster, you can rest easy knowing that Lawton Construction & Restoration, Inc. has you covered in Yuba City, CA. From water and flood damage to fire and smoke cleanup, we have trained construction and reconstruction crews ready to tackle your needs around the clock. We can even provide third party mold, lead, and asbestos testing, and help you with the removal process. We are just a phone call away, so don't hesitate!