Construction Services:
Commercial, Industrial & Residential General Contractor in Yuba City, CA
Since 1976, Lawton Construction & Restoration, Inc. has provided top grade general contractor services for residential, commercial, and industrial properties all around the Yuba City area. As a member of the Disaster Kleenup International (DKI) network, we are professional general contractors that can provide night and day services for all your property requirements. It doesn't matter if you need post-disaster reconstruction, or are looking to put up a new building, we have you covered! As a long standing general construction company, we are confident that our contractors can fill your new construction, remodel, or reconstruction needs.
A Yuba City General Contractor for Residential Properties
Lawton Construction & Restoration, Inc. is fully capable of serving your residential home with any service that may come up. As a DKI member, we are prepared to help residential homes around the clock after a disaster. Since we are an experienced general contractor, we are able to facilitate subcontractors for anything from bathroom remodels to home additions — not just rebuilding damaged homes. If you are looking for general contracting solutions in Yuba City, keep us at the top of your list.
Contractors Serving Yuba City's Businesses
Running a business takes a significant amount of focus and energy, so if you need a general construction company, let Lawton Construction & Restoration, Inc. be there for you. We can assist you in rebuilding after a disaster has damaged your business, or if you are looking to make some improvements. Our crew also offers skilled general contractor services for new-builds. Business owners in Yuba City can rest easy knowing they have a premier company working for them!
Contractors Serving Industrial Yuba City Properties
Serving the area since 1976, Lawton Construction & Restoration, Inc. has had the opportunity to manage construction projects for a range of industrial properties. As a DKI member, our experienced general contractors are fully capable of providing industrial property owners emergency services no matter the time in the wake of a disaster. Additionally, we can help new-builds and industrial spaces expand and remodel their facilities. We are a one stop shop for all your commercial general contracting needs in Yuba City!
---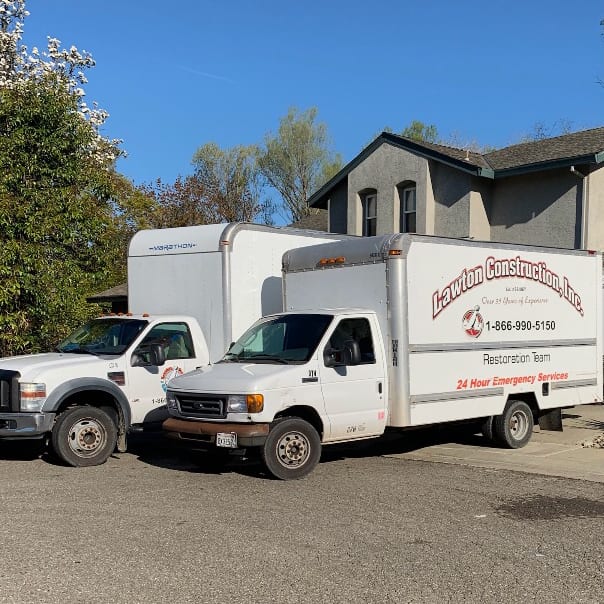 Call Today for Restoration and Construction in Yuba City, CA
If your residential, commercial, or industrial building has been damaged by a natural disaster, you can rest easy knowing that Lawton Construction & Restoration, Inc. has you covered in Yuba City, CA. From water and flood damage to fire and smoke cleanup, we have trained construction and reconstruction crews ready to tackle your needs around the clock. We can even provide third party mold, lead, and asbestos testing, and help you with the removal process. We are just a phone call away, so don't hesitate!