Water Removal & Extraction Services in Yolo, CA
The first thing any water damage restoration and mold remediation contractor in Yolo must do is make sure all the excess water gets removed from your property. The water damage contractors from Lawton Construction & Restoration, Inc. have the experience, training, and equipment necessary to perform the industrial or home water damage restoration and mold removal your Yolo property deserves. Call today and schedule the water extraction services your Yolo property needs.
Commercial & Residential Water Removal in Yolo
With the proper application of a quick and efficient dry procedure, we can prevent further damages from taking place in your commercial or residential real estate. If left untreated, any water damage and mold in your home or business can result in considerable mold growth and possibly structural damage. Depending on the source and length of time, the property could be dried out and restored without the need to perform expensive demolitions. Contact us today and plan a home water extraction.
What to Look for in Water Removal Services in Yolo
There are cases when properties in Yolo may need additional and more extensive restoration during the initial mitigation process. Our contractors use high quality equipment along with daily monitoring of the dry out process. This allows our technicians the ability to move and add gear in your home and business property or home as the region dries out. Our business and home water extraction services have helped many in Yolo.
Business & Home Water Damage and Mold Removal Services in Yolo
The main goal of our business and home water damage removal services is to bring your Yolo property back to the dry standard. The dry standard refers to the state when the building materials have released excessive moisture because of our business and home water damage and mold removal process. After this, the initially affected area has the same moisture content levels as the rest of the unaffected areas in your property. Call today and schedule an appointment!
---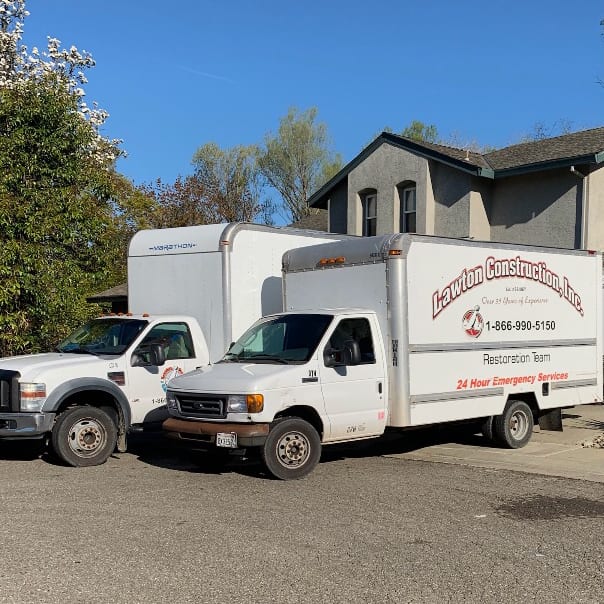 Call Today for Restoration and Construction in Yolo, CA
If your residential, commercial, or industrial building has been damaged by a natural disaster, you can rest easy knowing that Lawton Construction & Restoration, Inc. has you covered in Yolo, CA. From water and flood damage to fire and smoke cleanup, we have trained construction and reconstruction crews ready to tackle your needs around the clock. We can even provide third party mold, lead, and asbestos testing, and help you with the removal process. We are just a phone call away, so don't hesitate!