Commercial Reconstruction Services in Yolo, CA
At Lawton Construction & Restoration, Inc. in Yolo, we have the commercial reconstruction contractors to boost your business's bottom line. Our crew always does everything possible to make sure that your reconstruction gets done as smoothly. We also provide a showroom to greatly help your business choose replacements, such as flooring, tile, granite, and cabinets. Our commercial building reconstruction contractors are being among the most respected in the industry, and we are experienced with all different types of commercial reconstruction projects.
Reconstructing Your Commercial Space Post-Disaster
In the event of a disaster in Yolo, you want to have somewhere to turn if your commercial building needs immediate reconstruction solutions. At Lawton Construction & Restoration, Inc., we have highly capable commercial reconstruction contractors to finish your project on time and within budget. It's not easy to know how much damage was done to your commercial building after a storm or other disasters, which is why it's vital you have honest commercial reconstruction contractors, like the ones from Lawnton Construction & Restoration, have a look.
Reconstruction Pros for Yolo Buildings in Disrepair
Sometimes building owners neglect to make necessary repairs over the years, unfortunately, causing the building to fall into disrepair. However, not all hope is lost if you call a qualified commercial reconstruction company to salvage your building before it's too late. At Lawton Construction & Restoration, Inc., we have been helping commercial building owners in Yolo out of the toughest situations for more than 25 years, and we are able to be there for you too.
Commercial Building Reconstruction Contractors in Yolo
Whether it be from an unforeseen disaster, the passing of time, or simple neglect, Lawton Construction & Restoration, Inc. can provide the commercial reconstruction solutions to get your Yolo building back to where it needs to be. We understand that if your building is in disrepair, it can bring your Yolo business to a grinding halt, which is why we provide all our reconstruction services fast without ever sacrificing the quality of the building. Give us a call today and see how our professional contractors and services can help your commercial building.
---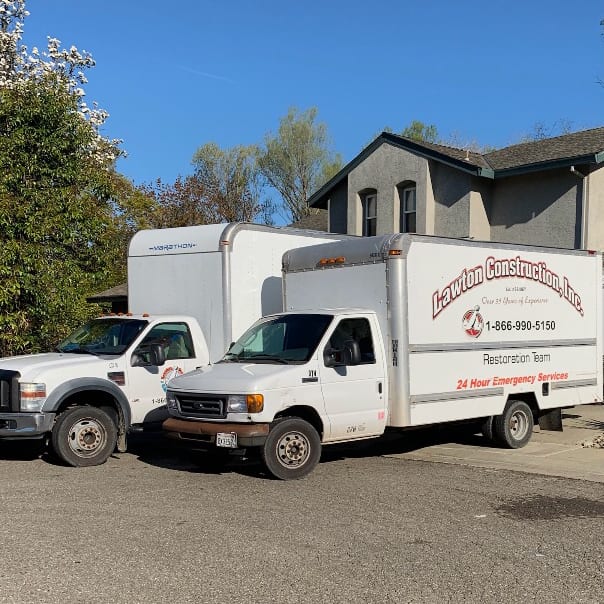 Call Today for Restoration and Construction in Yolo, CA
If your residential, commercial, or industrial building has been damaged by a natural disaster, you can rest easy knowing that Lawton Construction & Restoration, Inc. has you covered in Yolo, CA. From water and flood damage to fire and smoke cleanup, we have trained construction and reconstruction crews ready to tackle your needs around the clock. We can even provide third party mold, lead, and asbestos testing, and help you with the removal process. We are just a phone call away, so don't hesitate!