Residential Mold Removal & Remediation Services in Yolo, CA
If you suspect mold on your Yolo property, sound the alarm and contact the home mold removal contractors at Lawton Construction & Restoration, Inc. Mold grows within just 48 hours of a little extra moisture exposure in most home construction materials, like solid wood, siding, drywall, etc. Common circumstances that affect residential homes in Yolo include floods, slow leaks, broken pipes, or high humidity. This makes many of the hard to reach places in your home the perfect place for mold to thrive. There's no reason to risk exposure, call Lawton Construction & Restoration, Inc. for a free estimate, and to get a trusted mold inspection crew to your home ASAP.
Home Mold Removal in Yolo
Our home mold removal service is among the most precise in Yolo. To avoid conflict of interest in pricing our services, we have a trusted inspection specialist on speed dial who provides us with granular insight into the mold growing in your home. This allows us to supply more specific solutions that save you time and money while avoiding an apparent conflict of interest. Once your Yolo home has been properly inspected, we have a detailed roadmap of where the mold is growing, what strains are growing, and the potential for growths to spread. With such an in depth roadmap, we can be precise, and both time and cost efficient with our residential mold removal.
Yolo's Home Mold Removal Solution
When we find mold in your home, and our inspection partners have provided us with actionable insight into how to properly and precisely remove mold in your home, our team of experienced home mold removal specialists will remove any contaminated products from your home, where we restore and repair what we are able to, and replace anything that's beyond refurbishing. Our careful and comprehensive home mold removal service is why we have a reliable reputation for one of the most stress free, cost efficient services in Yolo.
Black Mold Removal from Your Home in Yolo
Stachybotrys chartarum may be the name for the infamous toxic, black mold that thrives in most construction material. However, there are numerous black colored mold strains, which explains why you need access to a professional team when determining if the mold on your property is extremely toxic or not. Lawton Construction & Restoration, Inc. proudly offers Yolo homeowners one of the most complete and affordable black mold removal services in the area. Our focus on detail, master logistical management, and efficient removal services make us a sought after service. Call today if you want help with black home removal in Yolo.
---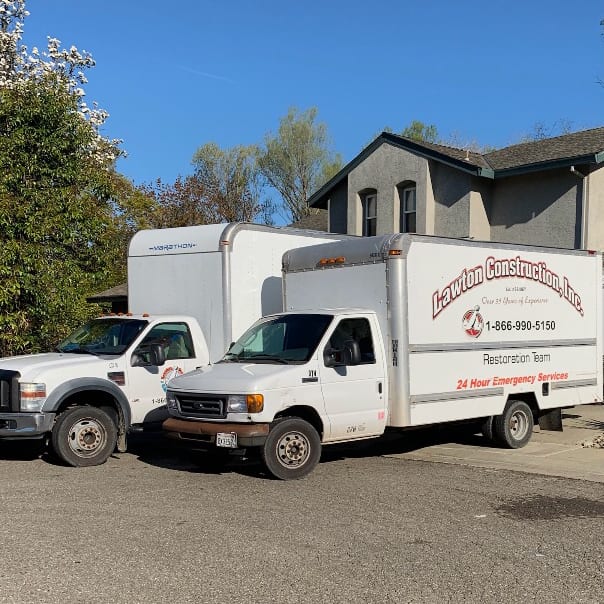 Call Today for Restoration and Construction in Yolo, CA
If your residential, commercial, or industrial building has been damaged by a natural disaster, you can rest easy knowing that Lawton Construction & Restoration, Inc. has you covered in Yolo, CA. From water and flood damage to fire and smoke cleanup, we have trained construction and reconstruction crews ready to tackle your needs around the clock. We can even provide third party mold, lead, and asbestos testing, and help you with the removal process. We are just a phone call away, so don't hesitate!