Commercial Mold Removal & Remediation Services in Yolo, CA
Finding mold in your restaurant, bank, school, or other commercial property is a nightmare scenario for every commercial property owner in Yolo. Despite this, there are a shocking amount of people who underestimate the risk of mold to their employees and customers. Neglecting or procrastinating when it comes to a mold problem can not only negatively affect the health of your occupants, but it could be extensive enough to shut your business down or require thousands in remodels or renovations. If you believe you might have a bit of mold growth, contact Lawton Construction & Restoration, Inc. It's far better to be safe than sorry, particularly when it involves mold growth in your Yolo business.
Commercial Mold Removal
Calling a professional team of commercial mold removal experts in Yolo will protect your employees' and customers' health, not to mention your wallet. In the event that you suspect mold growth on your commercial property, one of our certified associates will be there provide state of the art mold removal you can depend on. We've fine tuned our commercial solutions to provide value to our commercial customers, meaning we have the logistical, experiential, and technological capabilities to deal with any mold growth on your commercial property. We strive to be the only commercial mold removal team you need, so don't wait — call Lawton Construction & Restoration, Inc. when you need help in Yolo today.
Mold Removal for Restaurants in Yolo
When you own a restaurant in Yolo, the presence of mold is a serious concern. A neglected mold problem can endanger the lives of both your personnel and customers — on top of costly fines, your restaurant's status, or a complete shutdown. Lawton Construction & Restoration, Inc. is Yolo's trusted mold removal team for restaurant service because we have the attention to detail and comprehensive service that restaurants need to ensure there's no mold anywhere on the premise.
Yolo's Mold Removal Experts
Mold removal entails removing, washing, sanitizing, and remediating mold or mold contaminated matter from your commercial property. After our trusted third party source issues you an unbiased look into the scope of your mold issue (such as what kinds of mold are affecting you, and more importantly, where and how it's thriving), Lawton Construction & Restoration, Inc. provides one of the most reliable, efficient, and comprehensive mold removal solutions in the Yolo valley. Call today and find out for yourself why we've earned the trusted and respect of Yolo's business community as mold removal experts.
---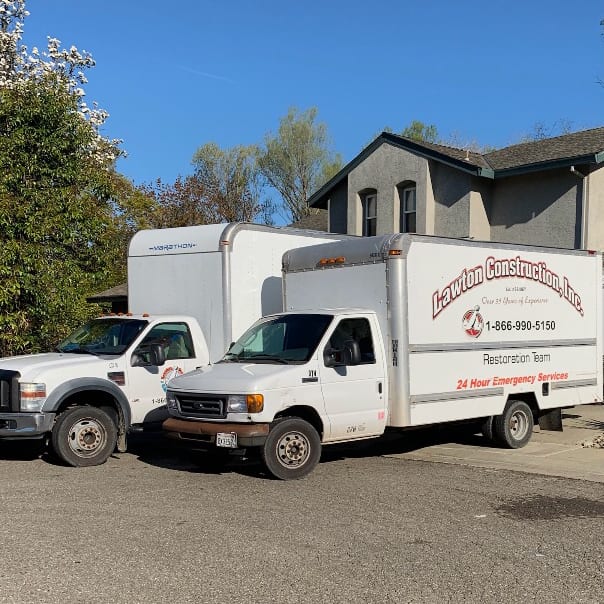 Call Today for Restoration and Construction in Yolo, CA
If your residential, commercial, or industrial building has been damaged by a natural disaster, you can rest easy knowing that Lawton Construction & Restoration, Inc. has you covered in Yolo, CA. From water and flood damage to fire and smoke cleanup, we have trained construction and reconstruction crews ready to tackle your needs around the clock. We can even provide third party mold, lead, and asbestos testing, and help you with the removal process. We are just a phone call away, so don't hesitate!