Mold Abatement & Mitigation Services in Yolo, CA
At Lawton Construction & Restoration, Inc., we've seen firsthand the havoc that mold can unleash on Yolo homes, businesses, and your personal health. Don't wait until your mold problem is a significant risk for everyone on your own property. If you suspect mold, call Yolo's trusted team of pros right away! The certified group at Lawton Construction & Restoration, Inc. is highly trained in modern mold abatement and mitigation techniques that are effective, reliable, and long term. With specialized tools and continual training, we're confident our guys can tackle any mold issue in Yolo, no matter the scope.
Home Mold Mitigation and Abatement in Yolo
It really doesn't take much to create the optimal environment for mold spores to grow and spread in your home. Microscopic mold spores travel through the surroundings all the time, so even a little extra humidity or water exposure can create the perfect spot for mold to develop. If you suspect you have mold on your Yolo property, call Lawton Construction & Restoration, Inc. for comprehensive home mold abatement and mitigation services. Our crew offers exceptional home mold mitigation solutions at a price you'll love. When you want peace of mind and a healthier property, give us a call for total home mold abatement and mitigation referrals any time in Yolo.
Reliable Commercial Mold Mitigation and Abatement
Mold growth can happen when your Yolo commercial property undergoes water damage or experiences high degrees of humidity. However, mold spores are already present in the air, and it just takes a little bit of water to turn the spores into a full blown mold infestation. Because of this, many commercial property owners don't learn about mold complications until it's much too late. Luckily, we offer comprehensive commercial mold mitigation and commercial mold abatement service anywhere in Yolo, from selecting the best third party inspectors to providing turnkey removal and cleanup services. Call today when you need a trusted commercial mold abatement assistance.
Yolo's Trusted Commercial Mold Mitigation and Abatement
Molds can be found almost anywhere; there are molds that can grow on wood, paper, carpeting, foods, and insulation. When excessive dampness accumulates in commercial buildings or on building components, mold growth will occur, and you'll need commercial mold abatement. Lawton Construction & Restoration, Inc. is Yolo's premier choice for commercial mold mitigation service because of our holistic strategy and long lasting results. Through our top to bottom commercial mold abatement service, we are able to stop the growth of mold from causing serious health problems, as well as prevent future growths.
---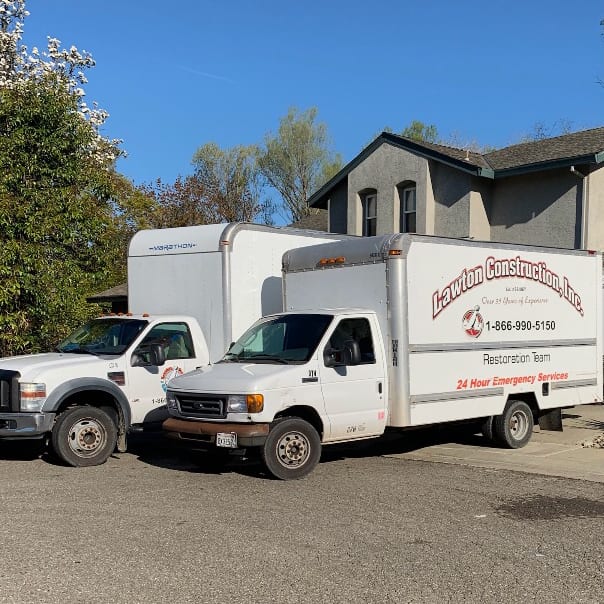 Call Today for Restoration and Construction in Yolo, CA
If your residential, commercial, or industrial building has been damaged by a natural disaster, you can rest easy knowing that Lawton Construction & Restoration, Inc. has you covered in Yolo, CA. From water and flood damage to fire and smoke cleanup, we have trained construction and reconstruction crews ready to tackle your needs around the clock. We can even provide third party mold, lead, and asbestos testing, and help you with the removal process. We are just a phone call away, so don't hesitate!