Lead Paint Removal & Remediation Services in Yolo, CA
Contacting certified lead paint remediation professionals in Yolo is the fastest way to make sure you haven't suffered from undue exposure. Even if there's a fresh coat over the older layers of lead based paint, you are still at risk should it ever chip, crack, or peel. After a hygienist has tested your property, and the problem areas are identified, our qualified technicians perform comprehensive encapsulation, enclosure, and remediation on your property with customized business lead removal and cleanup services that fit your budget. Explore our full range of lead paint remediation services online or by calling our Yolo office today!
Home Lead Paint Remediation and Removal in Yolo
While lead is no longer used in paint, plumbing, or house construction, it is often found in older homes throughout Yolo. Lawton Construction & Restoration, Inc. provides extensive home lead paint removal and remediation, including state of the art sanding, cable brushing, or liquid lead paint removal solutions. There's no reason to expose yourself to lead based paint, especially when our team has the experience, gear, and know-how for total home lead paint removal. Call today when you want one of Yolo's most reliable and affordable lead paint remediation services.
Yolo's Commercial Lead Paint Remediation Experts
Yolo office buildings are one of the most common spaces for lead paint exposure, though many companies only offer high pricing while opting for the cheapest commercial remediation methods, meaning your employees or customers remain exposed. When you want the assurance that your office space is lead free, call our commercial lead paint removal experts. We have years of experience providing a wide range of solutions, from liquid encapsulation to wire brushing. Don't put your job in the hands of a less experienced team, call Lawton Construction & Restoration, Inc. in Yolo to ensure the job gets done right.
Industrial Lead Paint Remediation and Removal Service
Industrial facilities are often the most at risk of exposure to lead paint chips and dust. After a certified inspector is sent to identify all problem areas, we provide complete industrial lead paint remediation. Remediating lead paint means encapsulating, enclosing, removing, and disposing of all contaminated material, which requires specialized products and training. That's why we're Yolo's dedicated commercial lead paint removal service, so you can focus on optimizing efficiency, while we focus on the lead paint. Call today to learn more about our industrial lead paint removal solutions through the entire Yolo area.
---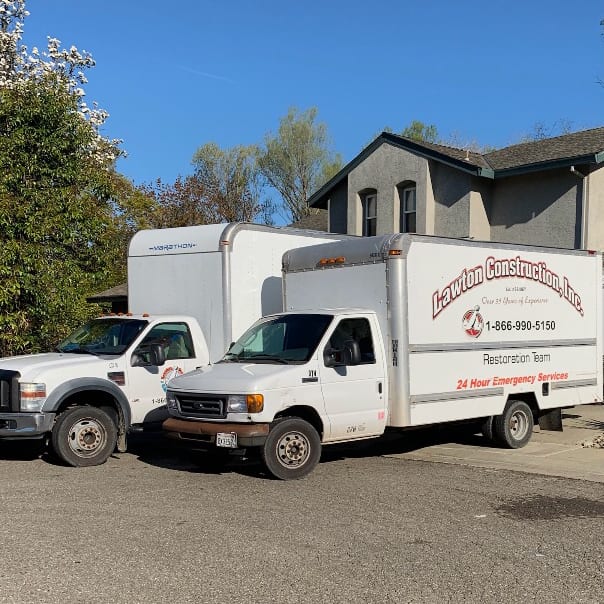 Call Today for Restoration and Construction in Yolo, CA
If your residential, commercial, or industrial building has been damaged by a natural disaster, you can rest easy knowing that Lawton Construction & Restoration, Inc. has you covered in Yolo, CA. From water and flood damage to fire and smoke cleanup, we have trained construction and reconstruction crews ready to tackle your needs around the clock. We can even provide third party mold, lead, and asbestos testing, and help you with the removal process. We are just a phone call away, so don't hesitate!