Fire Damage Restoration, Repair & Cleanup Services in Yolo, CA
If your premises are located in the Yolo region and you need professional fire restoration services, Lawton Construction & Restoration, Inc. in Yolo has the professional fire restoration services you'll require, carried out by certified, trained, and friendly experts. Our industrial, commercial, and home fire damage restoration services are comprehensive, as they also care for the smoke and water damage and mold resulting from the fire.
Residential Fire Damage Restoration in Yolo
With over 50,000 homes in Northern and Southern California suffering from fires, your home may be more likely to need house fire damage restoration than you think. When disaster strikes and your home is entirely, or partially, devastated by the fire, Lawton Construction & Restoration, Inc. in Yolo can assist with maintenance, restorations, and reconstruction. We'll get rid of smoke particles and remove smoke staining and soot coatings so you can breathe easier. Our residential fire damage repair services prioritize your wellbeing first, then the overall look of your Yolo home.
Commercial Fire Damage Restoration in Yolo
Whenever your Yolo business is affected by fire damage, you must act fast to restore it to a suitable, healthy environment for workers and guests. The specialists at Lawton Construction & Restoration, Inc. in Yolo possess the services you need for total restoration of your business. From emergency board up services and tenting to reconstruction services to chemical services that remove soot coatings and smoke stains. We know how to take care of you. Our commercial fire damage repair services are extensive and quickly executed.
Industrial Fire Damage Restoration in Yolo
Fire damage at industrial properties can cause astronomical costs, depending on the equipment affected, and the time production is down. With a cost efficient service team, Lawton Construction & Restoration, Inc. in Yolo can take care of industrial fire damage restoration at your establishment. Our licensed experts will not only bring back your building to full functionality but also help resume operations at your Yolo facility quicker than other restoration experts.
---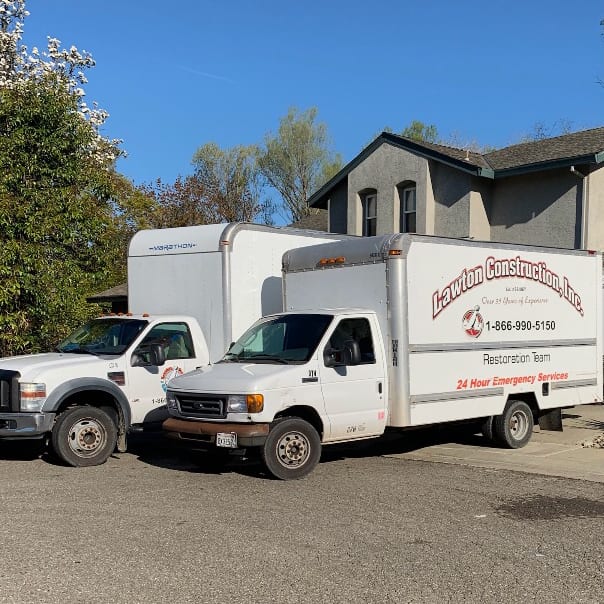 Call Today for Restoration and Construction in Yolo, CA
If your residential, commercial, or industrial building has been damaged by a natural disaster, you can rest easy knowing that Lawton Construction & Restoration, Inc. has you covered in Yolo, CA. From water and flood damage to fire and smoke cleanup, we have trained construction and reconstruction crews ready to tackle your needs around the clock. We can even provide third party mold, lead, and asbestos testing, and help you with the removal process. We are just a phone call away, so don't hesitate!