Emergency Services:
Commerical and Residential Temporary Roofing in Yolo, CA
A temporary roof is generally used to make a weather protected covering for a building in Yolo. Typically, largescale commercial or industrial roof replacements will require temporary roofing to avoid shutting business down for extended periods of time. There are a number of sheeting choices for short term roofs, including tin or zinc roofing, or also shrink wrap sheeting. Whatever your reason for temporary roofing service, call Yolo's favorite group at Lawton Construction & Restoration, Inc.
Temporary Roofing Solutions in Yolo
The benefits of our short term roofing service in Yolo include accelerated construction timelines because finishes can be installed earlier, and reduced material and labor costs, because sensitive materials could be kept out of the weather. If you want temporary roofing after a disaster, there's no substitution for experience. We've provided hundreds of temporary roof installations, keeping work sites dry throughout Yolo, even in the toughest conditions. Combined with our board up assistance, we're confident our short term roofing after a tragedy will keep your project water free and on time.
Emergency Temporary Roofing in Yolo
The first thing many builders need after a disaster strikes are emergency temporary roofing, especially on a fresh project or build. Lawton Construction & Restoration, Inc. provides emergency short term roofing for new construction sites or tasks still underway throughout the Yolo valley. Fortunately for Yolo builders, our dependable and effective emergency roofing after disasters means that we complete the job without increasing your already hectic life — especially if you've experienced fire, wind, or hail damage. Let us give you the power you need to do everything you do best!
Temporary Roofing During Restoration in Yolo
After water, fire, or storm harm, your property will need restoration. However, without a dry-in solution, you'll often be spending more time protecting materials and finishes than building. When you need a professional temporary roofing answer during restoration projects, call Lawton Construction & Restoration, Inc. We provide Yolo property owners with complete short term roofing solutions during restoration projects to make sure your property's protected from further damage.
---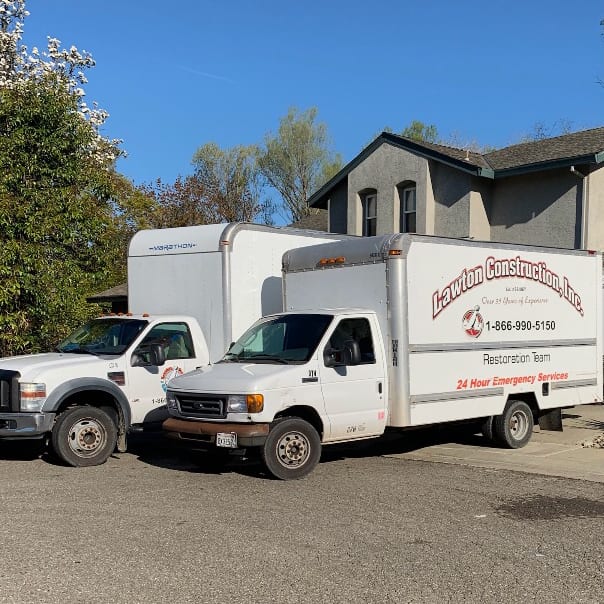 Call Today for Restoration and Construction in Yolo, CA
If your residential, commercial, or industrial building has been damaged by a natural disaster, you can rest easy knowing that Lawton Construction & Restoration, Inc. has you covered in Yolo, CA. From water and flood damage to fire and smoke cleanup, we have trained construction and reconstruction crews ready to tackle your needs around the clock. We can even provide third party mold, lead, and asbestos testing, and help you with the removal process. We are just a phone call away, so don't hesitate!