Commercial Water Damage Restoration, Repair & Cleanup Services in Woodland, CA
When you own or manage a commercial property in Woodland, you want a list of flood disaster recovery businesses you can depend on after a flood or major plumbing malfunction. Many of those companies may offer commercial flood damage restoration along with a standard commercial water removal service. Whether it is a flood, or your Woodland property's plumbing that caused the water damage, you want to ensure the contractor you hire can handle commercial water removal services — which is where Lawton Construction & Restoration, Inc. has your back!
Commercial Water Damage Restoration Company in Woodland
Being a part of a coalition of flood disaster recovery companies in Woodland that offer water removal and industrial flood water extraction for significant water damage and mold restoration projects, we collaborate with others to find the best methodology. The work necessary for water damage restoration cannot begin for a Woodland business property without a proper commercial flood water extraction process. This ensures the integral parts of a building's structure don't suffer any further damage, and that mold won't have the moisture it needs to grow.
Commercial Flood Damage Restoration Services in Woodland
If you are coping with a bit of lousy plumbing causing water damage and mold development in your commercial house in Woodland, then you will want to call and Lawton Construction & Restoration, Inc. to handle the necessary commercial water removal and commercial water damage repair services. As a significant part of the water damage and mold restoration process, commercial water removal is done with quality products to monitor the process, and our skilled professionals perform our commercial water damage repair with precision.
Emergency Commercial Water & Flood Cleanup in Woodland
Commercial homeowners and occupants do not have the time to take care of problems like basement water damage and mold cleanup, repairs, or restoration. They may require that space to operate their business. Which is why we provide our emergency flood services and restoration procedure for commercial properties. So, if you ever find your Woodland commercial home requires basement water damage cleanup, or more, you can depend on our technician's to provide emergency flood services and restoration processes!
---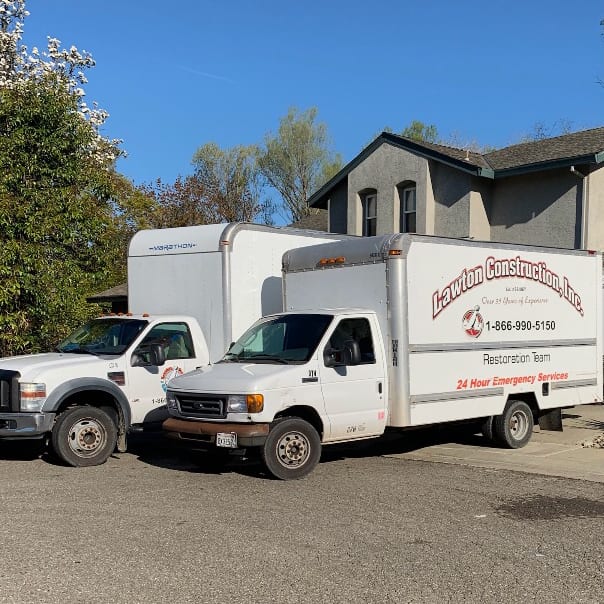 Call Today for Restoration and Construction in Woodland, CA
If your residential, commercial, or industrial building has been damaged by a natural disaster, you can rest easy knowing that Lawton Construction & Restoration, Inc. has you covered in Woodland, CA. From water and flood damage to fire and smoke cleanup, we have trained construction and reconstruction crews ready to tackle your needs around the clock. We can even provide third party mold, lead, and asbestos testing, and help you with the removal process. We are just a phone call away, so don't hesitate!