Commercial Sewage Cleanup & Removal Services in Woodland, CA
Commercial property owners in Woodland know that when they need sewage cleanup, they can call Lawton Construction & Restoration, Inc. We have years of experience providing flood and sewage cleanup to all sorts of commercial buildings and properties in the area. We want you to have confidence in leaving your sewage cleaning to us because we believe in using tried and true measures. Your Woodland business will be ready to reopen in no time. If you're searching for sewage cleanup for your business, your search has ended with Lawton Construction & Restoration, Inc.
Emergency Sewage Cleanup When Woodland Calls
Business owners need to have a 24-hour sewage cleanup company they are able to count on when there's a backup. At Lawton Construction & Restoration, Inc., we couple our emergency sewage cleanup services with professional results that will restore your place of business back to normalcy. You deserve reliable 24-hour sewage cleanup without all of the stress, so give us a call today. You'll be glad you chose to experience the Lawton Construction & Restoration, Inc. difference.
Get Back to Business with Woodland Sewage Removal
Never fear if you want sewage extraction for your Woodland business. When you choose Lawton Construction & Restoration, Inc. to work on your property, you know you are being supported by an organization with extensive knowledge of the sewage removal procedure at every step. In hardly any time, we'll have you ready to get back to business with a total sewage extraction and washing. With our reliable techniques and equipment, we don't give bacteria a chance to thrive.
Woodland's Choice for Sewage Damage Repair
Lawton Construction & Restoration, Inc.'s mission is to give you top tier sewage damage restoration. Nothing more, nothing less. Hard to reach areas are cleaned and disinfected easily, thanks to our expertise, stopping mold and bacteria growth before it has an opportunity to flourish. At Lawton Construction & Restoration, Inc., we use reliable solutions inside our sewage damage restoration process to prevent further problems to your commercial house. Staffed by competent technicians, we are ready to address every type of sewage damage restoration.
---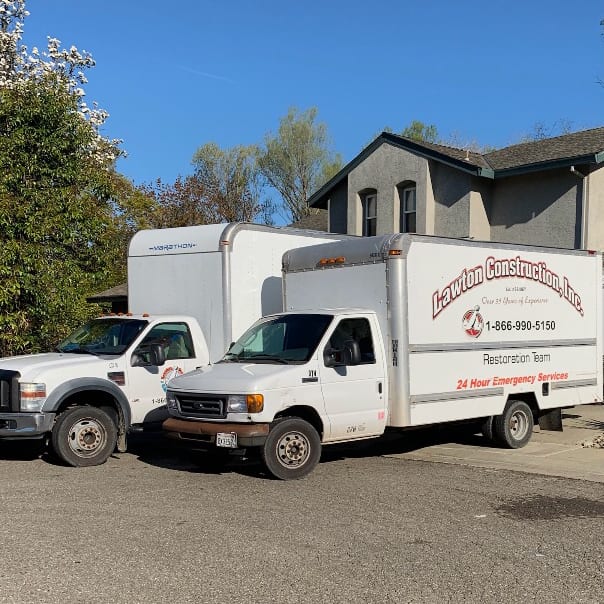 Call Today for Restoration and Construction in Woodland, CA
If your residential, commercial, or industrial building has been damaged by a natural disaster, you can rest easy knowing that Lawton Construction & Restoration, Inc. has you covered in Woodland, CA. From water and flood damage to fire and smoke cleanup, we have trained construction and reconstruction crews ready to tackle your needs around the clock. We can even provide third party mold, lead, and asbestos testing, and help you with the removal process. We are just a phone call away, so don't hesitate!