Industrial Mold Removal & Remediation Services in Woodland, CA
Few things are as dangerous to the health of your employees, clients, and Woodland based business than mold exposure. Without prompt and professional industrial mold removal, you could be looking at a hefty repair bill or lengthy litigation. When in doubt, call the expert team at Lawton Construction & Restoration, Inc. We provide Woodland business owners with turnkey mold removal service, from finding you a reliable third party inspector, to personally providing cleanup and removal. Give yourself satisfaction by calling our certified, licensed, and insured mold removal group today.
Woodland's Industrial Mold Removal Experts
Mold growth is known for exacerbating respiratory illness such as asthma, increased allergies, and even death in extreme cases. While it might be easy to disregard or overlook mold growth, especially in a busy industrial setting, calling a team of commercial mold removal specialists can save your health and wallet. If you suspect an area on your industrial property has mold, one of our certified team members will be there to provide top to bottom mold removal services that Woodland has come to rely on.
Mold Remediation and Repair in Woodland
If you want affordable, effective, and extensive mold remediation and restoration, Lawton Construction & Restoration, Inc. is the obvious choice in Woodland. Our mold remediation and restoration is the process of removing, cleaning, sanitizing, and demolishing contaminated matter. With comprehensive mold remediation and repair, the total region of contamination will be completely clean of moldy components. We even treat the remaining construction materials with an antimicrobial and air scrubber treatment. Our holistic approach has provided worth to Woodland commercial property owners and facilities managers for years. We're a black mold removal firm you'll love.
Woodland's Industrial Mold Testing
For our clients situated in industrial buildings, we facilitate top to bottom commercial mold testing throughout Woodland. Our specialized mold inspection partners will come and test every problem area and take the outcomes back again to a lab specifically made to identify various types of mold. This way, we can provide more comprehensive support and also give you complete transparency through qualified industrial mold testing. When you want Woodland's trusted industrial black mold tests, or commercial mold testing service, contact Lawton Construction & Restoration, Inc. today!
---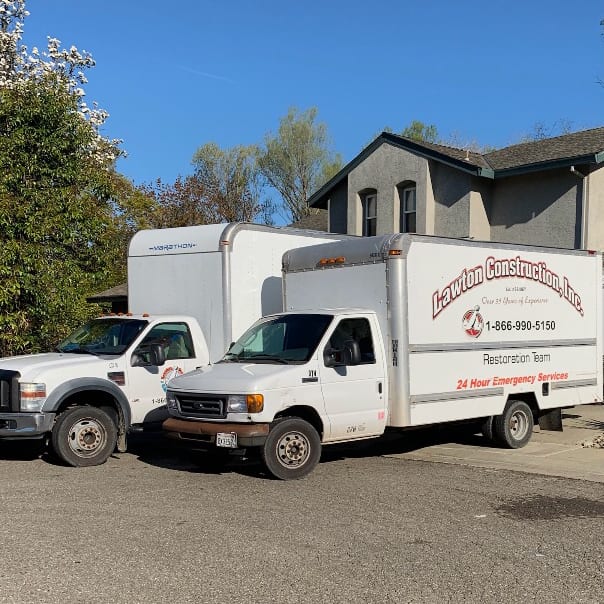 Call Today for Restoration and Construction in Woodland, CA
If your residential, commercial, or industrial building has been damaged by a natural disaster, you can rest easy knowing that Lawton Construction & Restoration, Inc. has you covered in Woodland, CA. From water and flood damage to fire and smoke cleanup, we have trained construction and reconstruction crews ready to tackle your needs around the clock. We can even provide third party mold, lead, and asbestos testing, and help you with the removal process. We are just a phone call away, so don't hesitate!