Smoke & Structural Cleaning for Homes and Commercial Areas in Woodland, CA
Smoking cigarettes residue can linger without any noticeable damages in your home, commercial, or industrial building for years. The problem is, it may be in your atmosphere ducts or in the fabric of your building, filtering into the air and lungs of those who breathe it. It might not be very noticeable to the senses, but it's there – and harmful. Lawton Construction & Restoration, Inc. in Woodland can care for smoke odor removal and cleaning, tobacco smoke removal, and smoke remediation to revive your building to its initial state. On top of this, we're always sure your structural cleaning services are carried out to the utmost.
Industrial Smoke Cleanup in Woodland
If your commercial property is suffering from smoke damages, there should be a sense of urgency in addressing that. Our smoke cleanup services are swift and thorough. We keep your time in mind, but also your health and the health of all those affected by your products. Our smoke cleaning services rid your building of any lingering smoke particles, and our smoke odor washing leaves it smelling new. Our qualified and licensed professionals can make sure smoke particles and odors are out of your surroundings. And after our structural cleaning services, combined with our cigarette smoke cleaning services, you'll be good to go.
Commercial Smoke Odor Removal and Cleaning in Woodland
Commercial properties in Woodland must be kept up to code if you want to stay in business, so when the air quality is negatively impacted by smoke damages, it can threaten your status. Smoking contaminants lingering in your air, walls, and furniture is not healthy and needs to be addressed. Lawton Construction & Restoration, Inc. in Woodland has the tools and chemicals to undertake smoke cleaning and smoke remediation in your building.
Residential Smoke Odor Cleaning Services in Woodland
We handle smoke removal, including cigarette smoke removal, can linger in your Woodland home for a long time. Soot coatings and smoke stains are only visible signs of damages; however; the damage extends beyond what you can see. It's possible for smoke particles have settled in the very fabric of your home and in the airflow ducts. Merely breathing in your home may be dangerous due to the third hand smoke. Lawton Construction & Restoration, Inc. in Woodland can remove these particles and significantly improve the air quality of your house with our simple tobacco smoke cleaning services.
---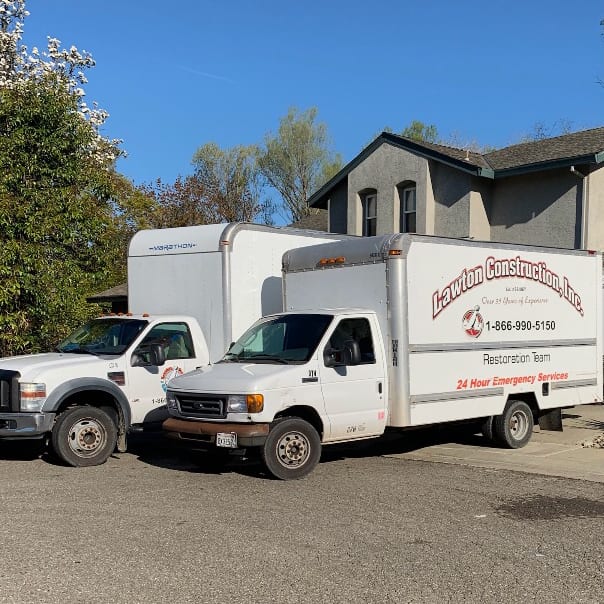 Call Today for Restoration and Construction in Woodland, CA
If your residential, commercial, or industrial building has been damaged by a natural disaster, you can rest easy knowing that Lawton Construction & Restoration, Inc. has you covered in Woodland, CA. From water and flood damage to fire and smoke cleanup, we have trained construction and reconstruction crews ready to tackle your needs around the clock. We can even provide third party mold, lead, and asbestos testing, and help you with the removal process. We are just a phone call away, so don't hesitate!