Structural Demolition Contractor Services in Woodland, CA
Structural demolition is a great solution if you want to make major changes to your building, including dismantling large portions and starting over. Different from selective demolition, structural will require larger gear and even more manpower. At Lawton Construction & Restoration, Inc., we pride ourselves on our capability to tackle complex structural demolition and dismantlement of existing structures in order to make way for new construction. We focus on bathroom demolition, and also garage demolition and removal for Woodland homes and businesses.
Commercial Structural Demolition for Woodland Properties
Industrial structural demolition is a serious job that requires experienced and skilled contractors. At Lawton Construction & Restoration, Inc. in Woodland, we are committed to putting the highest caliber team and tools on every project, getting the job done in the safest manner possible. We by no means sacrifice safety or quality when we carry out projects in a fast and accurate way. Our interior demolition specialists under no circumstances get complacent and finish every job as comprehensively as possible.
Residential Structural Demolition Contractors in Woodland
Woodland homeowners can't afford to hire any old company to perform their structural demolition work — it's far too important! Demolition in Woodland isn't a simple process and may be dangerous, which is why we always take the proper safety precautions. Whether you need bathroom demolition or garage demolition and removal, our contractors have the skills and know-how. Also, our demolition contractors prepare sites by performing inspections and removing any hazardous materials before we start on your Woodland home.
Industrial Structural Demolition in Woodland
Structural and selective Demolition in industrial spaces could be tricky, especially if the contractor isn't experienced and reputable. At Lawton Construction & Restoration, Inc., our interior demolition specialists have already been solving industrial spaces' complex issues for years. Based on the condition of your structure, weather conditions, and the size of your space, each stage of the project could take several days to complete. Although we work efficiently on your own property, we hardly ever sacrifice security or quality for speed. With Lawton Construction & Restoration, Inc., rest assure your industrial park is in good hands.
---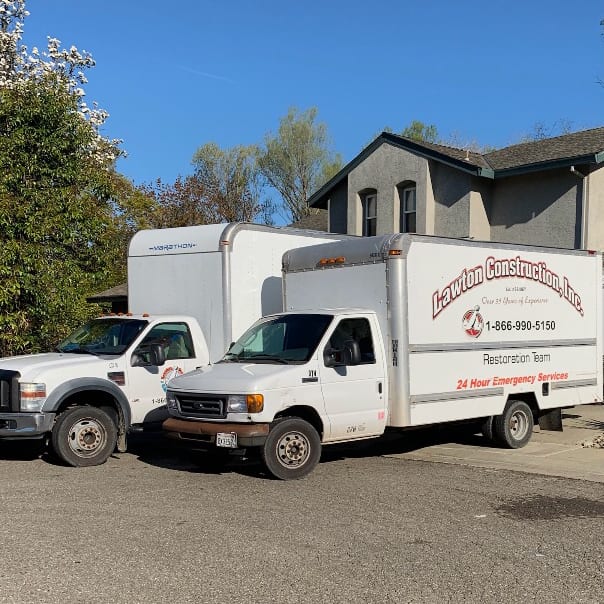 Call Today for Restoration and Construction in Woodland, CA
If your residential, commercial, or industrial building has been damaged by a natural disaster, you can rest easy knowing that Lawton Construction & Restoration, Inc. has you covered in Woodland, CA. From water and flood damage to fire and smoke cleanup, we have trained construction and reconstruction crews ready to tackle your needs around the clock. We can even provide third party mold, lead, and asbestos testing, and help you with the removal process. We are just a phone call away, so don't hesitate!