Furniture Cleaning & Restoration Services in Woodland, CA
If you've recently experienced a disaster in Woodland, or it's been a while since you've last had your furniture cleaned, call Lawton Construction & Restoration, Inc. Our professional home furniture cleaning services can get the smell of smoke, or minor water and other cosmetic damage, out of your couches, carpets, and other furniture. With years of experience providing home furniture and upholstery cleaning throughout Woodland, we're confident our furniture washing will restore your belongings to pre-disaster conditions. Call Lawton Construction & Restoration, Inc. today and get on your way to clean, restored furniture.
Furniture Cleaning and Furniture Restoration
Furniture and other upholstered items are a breeding ground for harmful microbes, which can cause allergies, sickness, and offensive odors. This is doubly true if you've recently experienced fire, smoke, or water damage. Woodland residents trust the local furniture restoration pros at Lawton Construction & Restoration, Inc. because we've optimized our furniture cleaning services to be one of the most comprehensive in the area. Call us today or explore our full suite of Woodland based furniture restoration solutions online.
Woodland's Trusted Sofa Cleaning Service
Even if your furniture doesn't appear dirty or stained, sofas collect just as much, if not more, dust, pollen, germs, pet hair, and even food crumbs as your carpets. When you call Lawton Construction & Restoration, Inc. for sofa cleaning, or to remove smoke smell out of furniture on your property, you're choosing a service honed over hundreds of cleaning jobs. We fully remove, pack up, transport, and clean any piece of furniture you want. No matter the condition, we'll do our best to restore your furniture items to pre-disaster conditions.
Woodland's Comprehensive Furniture Packing
Our comprehensive furniture packing is part of our sofa or couch cleaning service. Our unique, holistic approach includes complete taking inventory, packing and transporting, and then fully washing, deodorizing, and restoring damaged furniture. Our top to bottom services has provided continual value to our customers through superior cleanliness, logistical management, and cost efficiency. We also provide refrigerator and appliance packing. Call Lawton Construction & Restoration, Inc. today when you need help with furniture packing service in Woodland.
---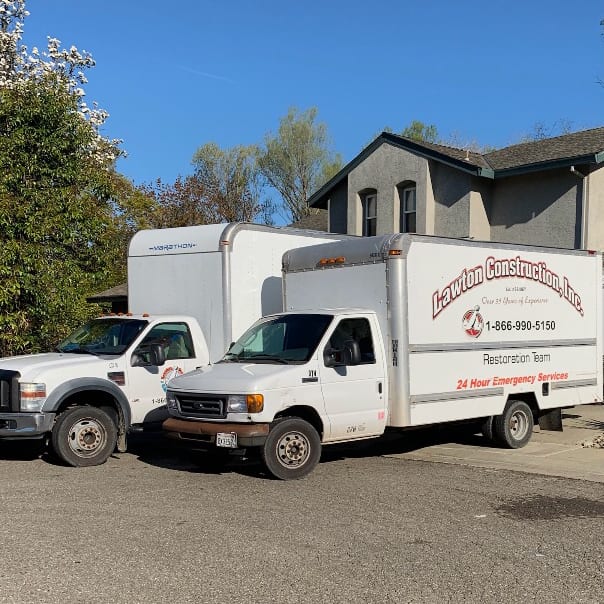 Call Today for Restoration and Construction in Woodland, CA
If your residential, commercial, or industrial building has been damaged by a natural disaster, you can rest easy knowing that Lawton Construction & Restoration, Inc. has you covered in Woodland, CA. From water and flood damage to fire and smoke cleanup, we have trained construction and reconstruction crews ready to tackle your needs around the clock. We can even provide third party mold, lead, and asbestos testing, and help you with the removal process. We are just a phone call away, so don't hesitate!