Industrial Asbestos Removal, Abatement & Testing Services in Woodland, CA
As well as being able to offer residential and commercial buildings top grade asbestos services, Lawton Construction & Restoration, Inc. is able to supply the same service for Woodland industrial properties. Starting from our initial inspection of your building, our team of professional asbestos contractors will perform in depth industrial asbestos testing to determine the source of the problem. Once all of this is completed, we will move on to the industrial asbestos abatement and mitigation phases to push towards restoring your industrial building.
Industrial Asbestos Screening & Inspections in Woodland
Serving the Woodland region since 1976, our asbestos contractors are fully capable of taking care of all your industrial asbestos testing and inspection needs. If your property has asbestos, we will be happy to start the procedure with a detailed commercial asbestos inspection. After our inspection, our team of highly trained asbestos contractors will carry out asbestos testing exercises to be able to pinpoint the issue before shifting to the full industrial asbestos removal phase.
Woodland Offers Industrial Asbestos Abatement & Mitigation
Following the inspection and testing stage, we move to the first steps to restoring your Woodland property with the industrial asbestos abatement process. From here, our skilled asbestos contractors will work to remove the asbestos from your property. Following the abatement procedure, we move onto the commercial asbestos mitigation process. During the industrial asbestos mitigation procedure, we will dry down the water damaged area so the restoration process can begin. As a company open 24-hours, we are able to monitor your progress, ensuring complete security for your industrial property.
Woodland Asbestos Crew is a Proud Member of the DKI
As a certified member of DKI, you know that Lawton Construction & Restoration, Inc. will be able to do your commercial asbestos removal the correct way. We pride ourselves on having the ability to help the area with a 24-hour night and day service that allows us to provide top of the line services for all our clients. Do you have asbestos complications plaguing your building? Email us soon, so we are able to do our best to keep you and your family safe by removing the asbestos from the property.
---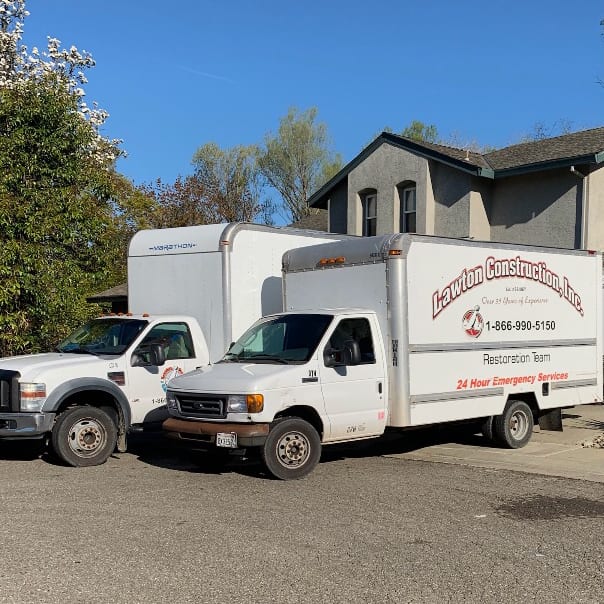 Call Today for Restoration and Construction in Woodland, CA
If your residential, commercial, or industrial building has been damaged by a natural disaster, you can rest easy knowing that Lawton Construction & Restoration, Inc. has you covered in Woodland, CA. From water and flood damage to fire and smoke cleanup, we have trained construction and reconstruction crews ready to tackle your needs around the clock. We can even provide third party mold, lead, and asbestos testing, and help you with the removal process. We are just a phone call away, so don't hesitate!