Residential Asbestos Removal, Abatement & Testing Services in Woodland, CA
Serving the Woodland community since 1976, we pride ourselves on having the ability to provide in depth residential asbestos inspection and testing processes before we conduct the full removal service for all surrounding Woodland communities. If hired to perform the job, you can expect an intensive and professional process, starting with the home asbestos inspection stage, and going through the testing, abatement, and mitigation processes. With us, you will be informed throughout the entire process as we completely remove the asbestos from your Woodland home.
Thorough Home Asbestos Inspection Process in Woodland
Before starting the asbestos removal procedure, we will come to your Woodland home for inspection to determine the source of the issue and its severity. As an associate of DKI, our authorized asbestos contractors are fully capable of covering all of the problems during our initial residential asbestos inspection and are willing to explain all the information you need to know prior to the tests.
Professional Woodland Crew Performs Home Asbestos Testing
Looking to move out of your home? Well, one of the things that can significantly decrease the amount of your home's appraisal is the presence of asbestos. If you feel like you have asbestos, and you are not sure about the next step, give Lawton Construction & Restoration, Inc. a call to perform a complete home asbestos testing procedure. As a 24-hour emergency mitigation provider, we are always available to come to you and perform a total residential asbestos removal project.
Residential Asbestos Removal & Mitigation in Woodland
To complete the whole residential asbestos inspection and home asbestos testing procedure, we will perform a full home asbestos abatement and mitigation job. As a 24-hour emergency service, we are always open to take care of your needs. Following our initial home asbestos abatement, we will then carry out the mitigation process. We use top of the line equipment, and following our mitigation procedure, we will conduct daily monitoring shifts throughout the drying process to make sure everything is working properly.
---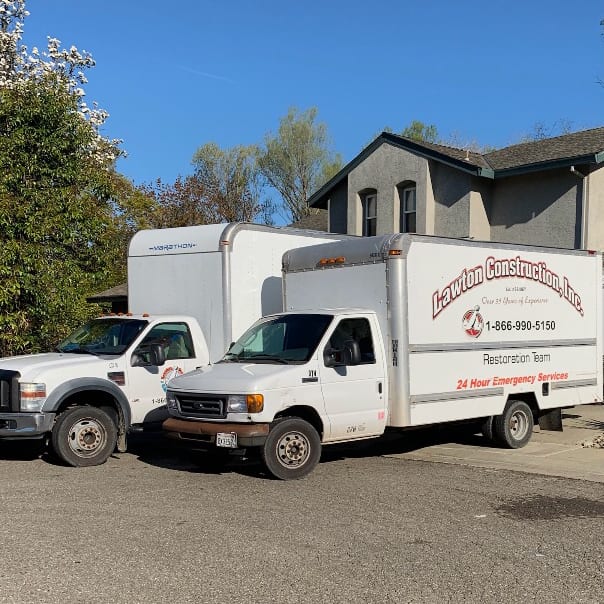 Call Today for Restoration and Construction in Woodland, CA
If your residential, commercial, or industrial building has been damaged by a natural disaster, you can rest easy knowing that Lawton Construction & Restoration, Inc. has you covered in Woodland, CA. From water and flood damage to fire and smoke cleanup, we have trained construction and reconstruction crews ready to tackle your needs around the clock. We can even provide third party mold, lead, and asbestos testing, and help you with the removal process. We are just a phone call away, so don't hesitate!