Commercial Asbestos Removal, Abatement & Testing Services in Woodland, CA
Along with being able to help residential homes in Woodland, we are delighted to be able to help surrounding commercial properties with all their commercial asbestos removal requirements. We will start the process by visiting your property and performing our thorough commercial asbestos inspection through a third party service, where we will then conduct a commercial asbestos inspection before we move onto removal and mitigation. Following our mitigation process, as a 24-hour emergency provider, we will continue to monitor the progress to ensure the restoration process goes smoothly for your commercial Woodland property.
Woodland Offers Commercial Asbestos Inspection & Tests
If you suspect the presence of asbestos in your Woodland property, call us, and we will be over as soon as possible to perform a commercial asbestos inspection before moving on to the asbestos testing phase. During this phase, we will go through your home to treat the asbestos and go forward with the best method of solving the issue. As we begin the commercial asbestos abatement and mitigation stage, you will be informed of every step we take.
Commercial Asbestos Removal and Mitigation in Woodland
Following the initial inspection and commercial asbestos testing phase, our skilled contractors will jump right into the abatement and mitigation procedure to help get your property to its peak state. If you want to have your commercial asbestos abatement and mitigation tasks conducted correctly, reach out to Lawton Construction & Restoration, Inc., and we would love to get the process started today.
24-Hour Commercial Asbestos Removal Services in Woodland
As a member of DKI, Lawton Construction & Restoration, Inc. is proud to supply the community with our 24-hour asbestos removal service and is fully capable of performing and monitoring any commercial asbestos mitigation task for our customers. At Lawton Construction & Restoration, Inc., we think of all our clients as being a part of our extended remediation family, and we'd never leave our family members in a tough spot when they need us the most.
---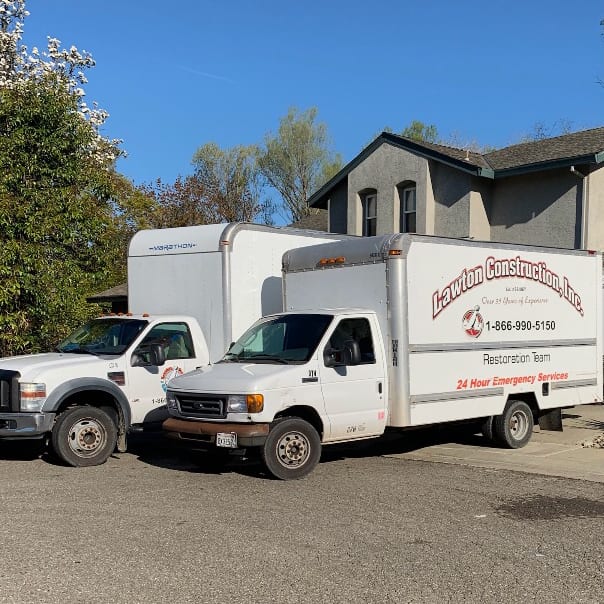 Call Today for Restoration and Construction in Woodland, CA
If your residential, commercial, or industrial building has been damaged by a natural disaster, you can rest easy knowing that Lawton Construction & Restoration, Inc. has you covered in Woodland, CA. From water and flood damage to fire and smoke cleanup, we have trained construction and reconstruction crews ready to tackle your needs around the clock. We can even provide third party mold, lead, and asbestos testing, and help you with the removal process. We are just a phone call away, so don't hesitate!