Emergency Board Up Services in Vallejo, CA
When a disaster comes knocking on your door in Vallejo, make sure your property is ready to stand up to it. At Lawton Construction & Restoration, Inc., you can expect reliable emergency board up to greatly help protect your property from bad weather, break ins, and more. Don't let an awful situation get the very best of you; our emergency board up professionals can be there to ensure your home or business is correctly boarded up when it needs to be. Call us day or night in Vallejo for fast and effective 24-hour board up solutions from a board up company you can trust. You'll love our emergency board up services.
Emergency Fire Board Up in Vallejo
After a fire, your property might be in danger from break ins or inclement weather, which only adds to an already stressful and emotional situation. Lawton Construction & Restoration, Inc. provides Vallejo residents with comprehensive fire board up to protect your house from further damage. Our goal is to make your life easier, and with emergency availability, state of the art board up equipment, and experienced restoration and remediation specialists, we're confident we can exceed your wildest dreams. Contact us today if you want board up services after a fire in Vallejo.
Reliable 24-Hour Board Up in Vallejo
Lawton Construction & Restoration, Inc. operates as a board up company, arriving promptly, assessing the situation, and developing a plan for our board up services. These services are useful and may be necessary for situations where your home or building has been compromised. Our contractors carry out 24/7 board up service as quickly as possible to restore your damaged property and give you reassurance. We're confident we are able to help keep your property from suffering theft and vandalism in the future, so call Lawton Construction & Restoration, Inc. when you need 24-hour board up in Vallejo today!
Vallejo's Emergency Window Board Up
Whether it's water, fire, wind, or another type of damage that leaves your property vulnerable, Lawton Construction & Restoration, Inc.'s emergency window board up ensures that exposure to outside elements, thieves, and vandals, doesn't affect your property. While things happen, which are out of your control, we are Vallejo's trusted emergency window board up company with years of experience helping businesses and homeowners protect their property. Call today for exceptional emergency window board up services in Vallejo.
---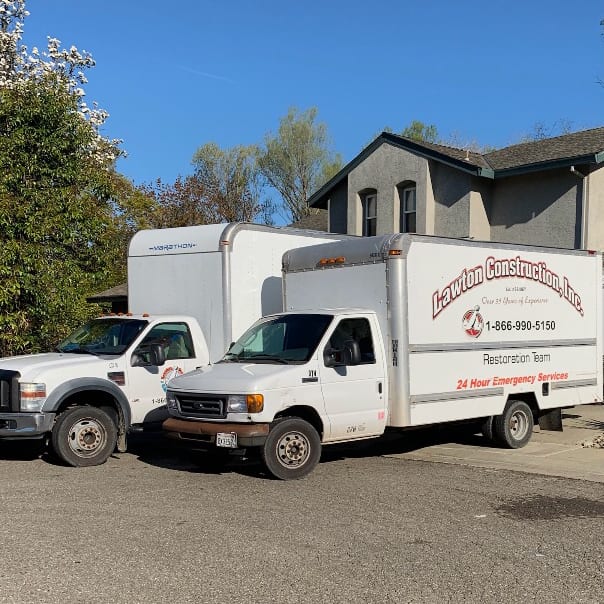 Call Today for Restoration and Construction in Vallejo, CA
If your residential, commercial, or industrial building has been damaged by a natural disaster, you can rest easy knowing that Lawton Construction & Restoration, Inc. has you covered in Vallejo, CA. From water and flood damage to fire and smoke cleanup, we have trained construction and reconstruction crews ready to tackle your needs around the clock. We can even provide third party mold, lead, and asbestos testing, and help you with the removal process. We are just a phone call away, so don't hesitate!