Commercial Fire Damage Restoration, Repair & Cleanup Services in Vacaville, CA
When your Vacaville business is affected by fire damage, there's a probability smoke has done a fair deal of damage to your structure. Smoke contains harmful chemicals and contaminants that permeate the walls and fabrics of buildings and settle in the air ducts to infiltrate the surroundings you breathe. Both smoke and fire, and sometimes even water, make your building uninhabitable after a fire. For swift, cost effective restoration services, Lawton Construction & Restoration, Inc. in Vacaville is your best option.
Emergency Fire Damage Cleanup in Vacaville
Lawton Construction & Restoration, Inc. in Vacaville is available 24 hours a day, 365 days a year. Commercial fire damage can strike at any time, day or night. When it does, we are on call. We provide emergency board up and tarping services in addition to complete commercial fire damage restoration. If you need emergency services, we can be there very quickly. And whether its fire, smoke damage restoration, or water damages, our Vacaville professionals can handle it all.
Vacaville's Emergency Fire Damage Cleanup
When you need industrial fire cleanup, Lawton Construction & Restoration, Inc. in Vacaville can help. Fire damage is always accompanied by smoke damage, but it's also regularly accompanied by water damage — all three of which can be remedied with the tools, technology, and services Lawton Construction & Restoration, Inc. has to offer. We quickly and efficiently restore the damaged structures and clean, dry out, and deodorize all which was broken. Industrial fire damage cleanup services in Vacaville have never been so straightforward.
Vacaville's Emergency Smoke Damage Cleanup
Commercial fire damage cleanup is a big job, but it eventually depends on the size of the fire. It's a job for licensed professionals, like the ones at Lawton Construction & Restoration, Inc. in Vacaville. We are certified and insured federally and by the condition of California. We are certified in washing, restoring, and general building, with several additional certifications. Call today to learn more about our team and the services you can expect — especially our emergency smoke damage cleanup.
---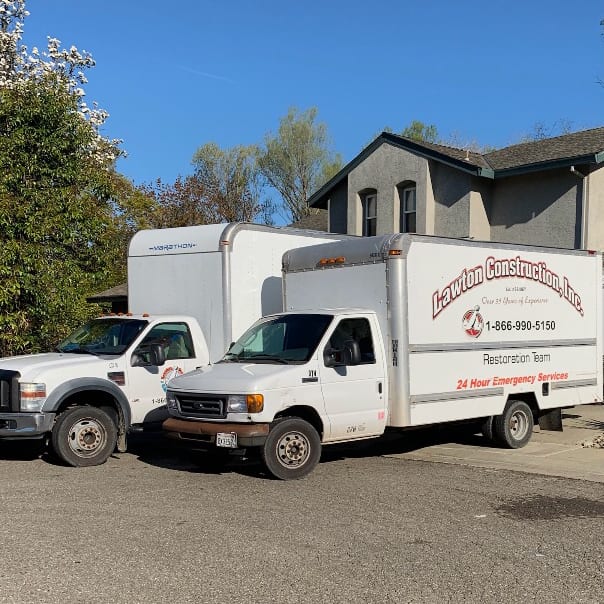 Call Today for Restoration and Construction in Vacaville, CA
If your residential, commercial, or industrial building has been damaged by a natural disaster, you can rest easy knowing that Lawton Construction & Restoration, Inc. has you covered in Vacaville, CA. From water and flood damage to fire and smoke cleanup, we have trained construction and reconstruction crews ready to tackle your needs around the clock. We can even provide third party mold, lead, and asbestos testing, and help you with the removal process. We are just a phone call away, so don't hesitate!