Residential Storm Damage Restoration, Repair & Cleanup Services in South Lake Tahoe, CA
When you select Lawton Construction & Restoration, Inc., you're choosing the most effective storm damage repair program in South Lake Tahoe. Our expert storm restoration team addresses your storm damage emergency promptly and efficiently. We'll return your property to its original condition very quickly! If your property has been struck by serious weather and you're in need of storm damage repairs, contact Lawton Construction & Restoration, Inc. in South Lake Tahoe today and discover what we are able to do to make your life easier.
Home Storm Damage Repair in South Lake Tahoe
Storms wreak havoc on your South Lake Tahoe home's roof. For example, hail often creates soft places in asphalt shingles, that may void most manufacturers' warranties. Storm damage can be hard to detect, so it's important to have your roof assessed for damages before leaks form. Gutters are often damaged at the same time, so it's the perfect time to replace both. When your home has suffered from a storm, it's time to call the home storm damage repair experts at Lawton Construction & Restoration, Inc. We have the tools, training, and techniques to provide comprehensive home storm damage repair anywhere in South Lake Tahoe, whether it's on your roof or any additional part of your property.
South Lake Tahoe's Home Hail Damaged Roof Repair
Often, hail damage to your South Lake Tahoe property's roof is concentrated on one spot. This means that with just a little proactivity after a hailstorm, you can avoid needing to replace your entire roofing. By calling Lawton Construction & Restoration, Inc. immediately, we can send out an expert to evaluate the extent of the harm and create a custom home hail damaged roof restoration plan that fits your needs and budget. Because of our personalized approach, we've been able to provide dozens of home hail damaged roof repairs throughout South Lake Tahoe, solidifying our status and as go-to storm damage solution.
Home Hail Damage Remediation and Restoration
A severe hail storm feels equivalent to someone throwing a thousand golf balls at your roof at once. The very last thing any South Lake Tahoe homeowner wants to cope with is home hail damage remediation, but at Lawton Construction & Restoration, Inc., we can make the process a little less painless. Your loved ones can't enjoy your home when there is significant dependence on home hail damage restoration. After serving the South Lake Tahoe community for years, we understand the concerns of a homeowner after a storm, which is why our home hail damage restoration is available at any moment of your day or night.
---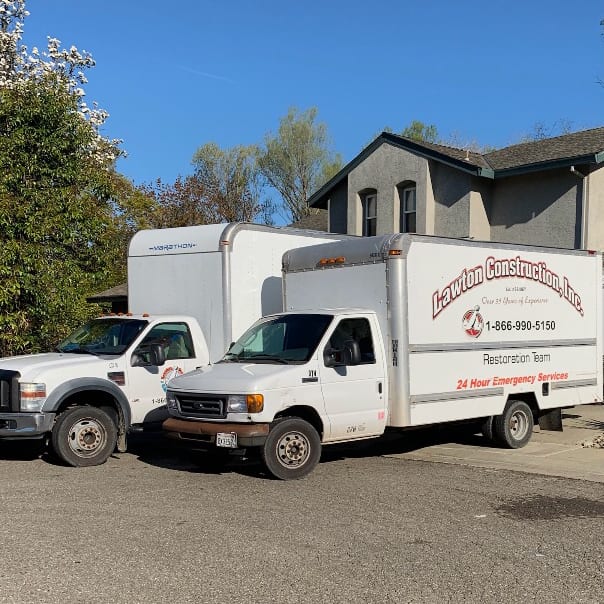 Call Today for Restoration and Construction in South Lake Tahoe, CA
If your residential, commercial, or industrial building has been damaged by a natural disaster, you can rest easy knowing that Lawton Construction & Restoration, Inc. has you covered in South Lake Tahoe, CA. From water and flood damage to fire and smoke cleanup, we have trained construction and reconstruction crews ready to tackle your needs around the clock. We can even provide third party mold, lead, and asbestos testing, and help you with the removal process. We are just a phone call away, so don't hesitate!