Sewage Removal & Extraction Services in South Lake Tahoe, CA
South Lake Tahoe area occupants and business owners shouldn't have to cope with a sewage backup on their own. With a business like Lawton Construction & Restoration, Inc. one phone call away, you can keep the filthy work to us. Our sewage extraction technicians have the practical experience necessary for a safe and thorough cleanup that restores your property and stops bacteria from spreading, even in hard to attain places. Sewage extraction can be nasty work; so, let us handle it instead!
South Lake Tahoe's Preferred Commercial Sewage Removal
If you're looking for a company in the South Lake Tahoe area that specializes in commercial sewage extraction and will get the job done right the first time, your search ends here! Call Lawton Construction & Restoration, Inc. to discover what an improvement it makes when you have a company that prefers tried and true methods for emergency sewage extraction. When our cleaning technicians arrive at your property, know that you are working with seasoned experts who are skilled in effective and safe emergency industrial sewage removal.
Residential Sewage Extraction in South Lake Tahoe
When you need emergency sewage removal for your South Lake Tahoe home, you want a company that will not only get your property looking and smelling clean again but will also responsibly remove any dangerous materials during the residential sewage removal process. That's when Lawton Construction & Restoration, Inc. comes in. Wastewater and other contaminated debris are messy and pose a risk to everyone's health and safety. Lawton Construction & Restoration, Inc. is dedicated to using the safest practices and effective strategies for emergency sewage removal.
Emergency Sewage Extraction for South Lake Tahoe Industrial Sites
Industrial property owners in the South Lake Tahoe area understand that we're a reliable company for all their sewage removal needs, and we are able to be there for you personally too! We've been in the business of getting South Lake Tahoe properties clean and safe for a long time, and our professionals can lend their experience to you. We are proud to become the preferred sewage removal business for industrial sites of the greater South Lake Tahoe area. At Lawton Construction & Restoration, Inc., we strive to uphold our high standards by working hard and providing quality service to each of our customers.
---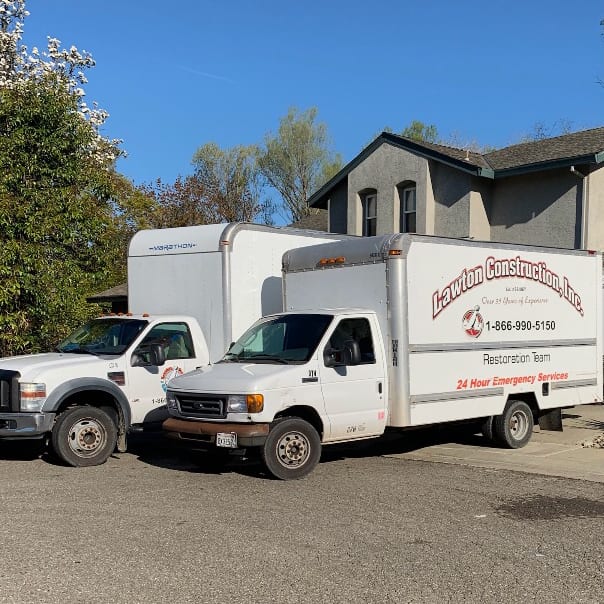 Call Today for Restoration and Construction in South Lake Tahoe, CA
If your residential, commercial, or industrial building has been damaged by a natural disaster, you can rest easy knowing that Lawton Construction & Restoration, Inc. has you covered in South Lake Tahoe, CA. From water and flood damage to fire and smoke cleanup, we have trained construction and reconstruction crews ready to tackle your needs around the clock. We can even provide third party mold, lead, and asbestos testing, and help you with the removal process. We are just a phone call away, so don't hesitate!