Industrial Reconstruction Services in South Lake Tahoe, CA
An industrial space that's in disrepair can be dangerous for you and the surrounding South Lake Tahoe area at large. Luckily, at Lawton Construction & Restoration, Inc., we have more than enough skill and experienced to get your building back up to code and more. For over 25 years, our industrial reconstruction contractors have been getting property owners out of potentially disastrous situations. If you need lasting reconstruction services at an affordable rate, reach out to Lawton Construction & Restoration, Inc. today!
Reconstruct Your Industrial Space After a Disaster
Nobody can predict when a disaster might strike and severely damage your South Lake Tahoe industrial property. If the worst should happen, don't panic because Lawton Construction & Restoration, Inc. has the contractors and equipment to fix your issues faster than you'd think. Our industrial reconstruction contractors have years of experience and the capability to provide solutions that are without rival in the South Lake Tahoe region. Don't leave your building at risk — get in touch with us now!
Quick Industrial Space Reconstruction in South Lake Tahoe
Sometimes industrial parks fall into disrepair, making them unfit for occupation. Fortunately, Lawton Construction & Restoration, Inc. has been offering the South Lake Tahoe area with tested industrial reconstruction for more than 25 years. We 're proud of our ability to make this process as easy as possible for industrial building owners, as we realize they have many things on their minds. Our contractors are certified and insured, helping our customers sleep soundly knowing they're in good hands. Call Lawton Construction & Restoration, Inc. to speak with a professional about your industrial space.
Industrial Reconstruction South Lake Tahoe Can Count On
More than anything, industrial property owners want to know when they are hiring a business is that the company will do exactly what they say they're going to do. At Lawton Construction & Restoration, Inc., all our reconstruction professionals understand this, which explains why they always provide services to satisfy our diverse customer base in South Lake Tahoe. Don't let your industrial building fall into disrepair, get in touch with us today for industry leading reconstruction services! P10
---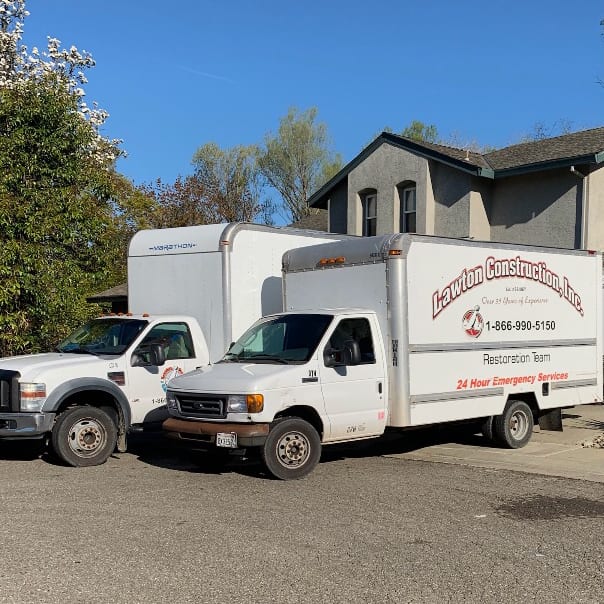 Call Today for Restoration and Construction in South Lake Tahoe, CA
If your residential, commercial, or industrial building has been damaged by a natural disaster, you can rest easy knowing that Lawton Construction & Restoration, Inc. has you covered in South Lake Tahoe, CA. From water and flood damage to fire and smoke cleanup, we have trained construction and reconstruction crews ready to tackle your needs around the clock. We can even provide third party mold, lead, and asbestos testing, and help you with the removal process. We are just a phone call away, so don't hesitate!