Lead Paint Testing & Inspection Services in South Lake Tahoe, CA
Calling a lead paint testing firm or commercial lead paint testing service in South Lake Tahoe may seem like an outdated measure, but hundreds of thousands of Americans fall victim to lead based illness every year. Federal law requires that an EPA certified hygienist come out and provide the actual inspection and testing in order to avoid conflict of interest in pricing remediation solutions. Lawton Construction & Restoration, Inc. facilitates scheduling with a South Lake Tahoe lead paint testing company and ensures our residential, commercial, and industrial customers get a full report on the property before we ever swing a hammer.
Home Lead Paint Inspections in South Lake Tahoe
DIY lead paint screening kits available at local hardware stores in South Lake Tahoe often don't meet the strict rules set by the Environmental Protection Agency, or EPA. When it comes to the detrimental health issues associated with lead paint, you need professional home lead paint inspections, fielded by EPA certified teams with the proper equipment and expertise to identify all sources of lead that could cause you long term health defects. Call today if you suspect lead paint in your South Lake Tahoe home!
South Lake Tahoe's Office Lead Paint Testing Solution
Older office structures in South Lake Tahoe are notorious for having lead based paint and other sources of lead contaminants. You might believe it's a good idea to handle it yourself or have your facility manager tackle the problem to save money, but frequently DIY solutions cause more harm than good. When in doubt, contact Lawton Construction & Restoration, Inc. for a specialist and a safer, EPA certified commercial lead paint testing solution. We have a partnership with a business lead paint testing team that will provide a transparent look into your building, and our team will remove any trace found.
Industrial Lead Paint Inspection and Testing in South Lake Tahoe
We provide commercial building service managers with a surface by surface, certified industrial lead paint testing organization for facilities throughout the South Lake Tahoe area. The government mandates that a third party source discloses any lead paint hazards, in order to avoid conflict of interest and ensure your facility is operating at maximum efficiency. Then, with a detailed roadmap, we go in with surgical precision to remove and mitigate and lead paint. We've earned the trust of many property managers, because of our comprehensive, affordable, and permanent commercial lead paint inspections and services.
---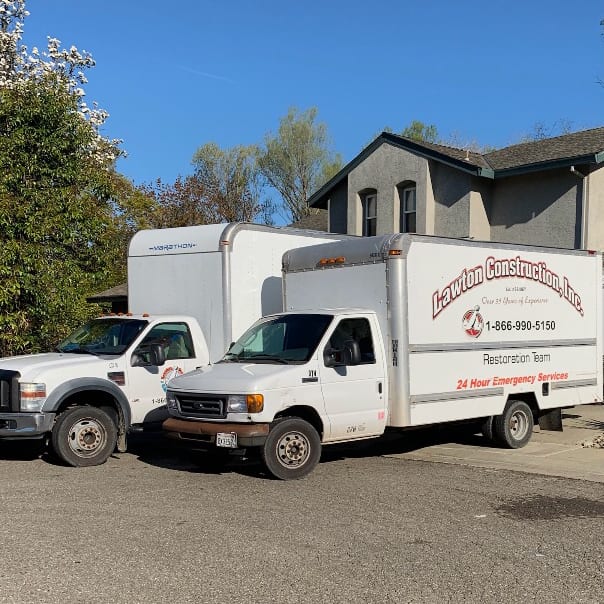 Call Today for Restoration and Construction in South Lake Tahoe, CA
If your residential, commercial, or industrial building has been damaged by a natural disaster, you can rest easy knowing that Lawton Construction & Restoration, Inc. has you covered in South Lake Tahoe, CA. From water and flood damage to fire and smoke cleanup, we have trained construction and reconstruction crews ready to tackle your needs around the clock. We can even provide third party mold, lead, and asbestos testing, and help you with the removal process. We are just a phone call away, so don't hesitate!