Residential Lead Paint Removal, Abatement & Testing Services in South Lake Tahoe, CA
According to the EPA, if your South Lake Tahoe home was built before 1978, there is a good chance it has lead based paint used before it was banned. If the paint is in good shape, the lead is usually not a problem. Though, deteriorating lead based paint is a hazard and needs immediate attention, especially if found on surfaces that children can chew or that get decent amounts of wear and tear, such as windows and window sills, doors and door frames, stairs, railings, banisters, and porches. Call Lawton Construction & Restoration, Inc. today for South Lake Tahoe's trusted home lead paint abatement solutions.
Home Lead Paint Testing and Inspection in South Lake Tahoe
We partner with a local, specialized home lead paint testing company in South Lake Tahoe that tells us the lead content of every painted surface in your home. Federal regulations dictate that we call a separate company to handle all home lead paint inspections, to supply homeowners with more transparent insight, and to prevent conflict of interest when we price our services. Because of our upfront services and relationships with an EPA accredited home lead paint inspection business, we are confident we are able to identify and neutralize any lead problem you have got in your South Lake Tahoe home.
South Lake Tahoe's Home Business lead Paint Abatement and Mitigation
After a third party has identified all potential points of exposure, our skilled home lead paint abatement crew provides top to bottom encapsulation, enclosure, removal, and disposal of any materials or soil that contains traces of lead. Due to the health risk, in the event that you suspect there's lead in or around your home, call the home lead paint mitigation specialists at Lawton Construction & Restoration, Inc. ASAP. With state of the art equipment, critical business associations with local inspectors, and a genuine dedication to your safety make us your resource for home lead paint mitigation in South Lake Tahoe.
Residential Lead Paint Removal Throughout South Lake Tahoe
When encapsulation or enclosing methods won't get the job done right, we offer South Lake Tahoe homeowners complete residential lead paint removal service. This is a service that includes removing entire pieces of drywall, ceiling, soil, or any other construction material or personal belongings that might have toxic levels of lead. Because home lead paint remediation and removal are usually the most expensive and involved process, we work with an EPA certified firm for reliable assessment and inspection. Contact today for one of the most trusted residential lead paint remediation services in South Lake Tahoe.
---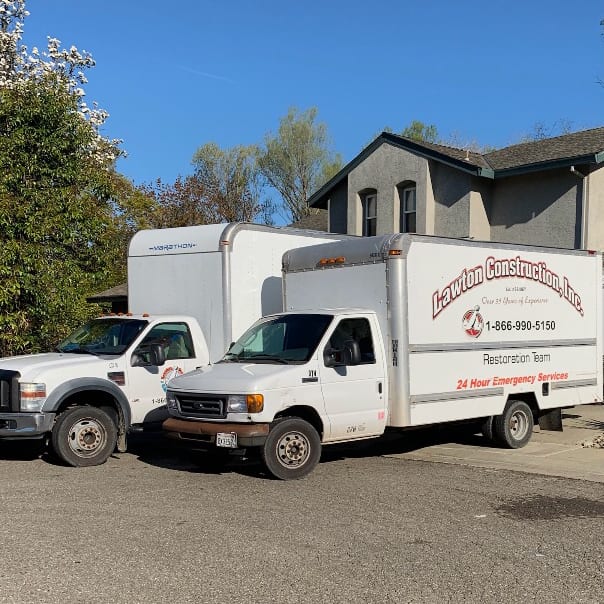 Call Today for Restoration and Construction in South Lake Tahoe, CA
If your residential, commercial, or industrial building has been damaged by a natural disaster, you can rest easy knowing that Lawton Construction & Restoration, Inc. has you covered in South Lake Tahoe, CA. From water and flood damage to fire and smoke cleanup, we have trained construction and reconstruction crews ready to tackle your needs around the clock. We can even provide third party mold, lead, and asbestos testing, and help you with the removal process. We are just a phone call away, so don't hesitate!