Lead Paint Abatement & Mitigation Services in South Lake Tahoe, CA
Abatement means any measure designed to permanently eliminate lead based paint hazards. Lawton Construction & Restoration, Inc. proudly offers South Lake Tahoe homeowners, office building managers, or industrial facility operators full abatement solutions. Our holistic abatement options include removal of all lead based paint, permanent enclosure or encapsulation, the replacement of painted surfaces or fixtures, and the restoration or removal of most lead based construction materials. Because of our hands on experience for residential, commercial, and industrial properties throughout the South Lake Tahoe area, we're confident our optimized abatement solutions will return reassurance and ensure continual health.
Home Lead Paint Abatement and Mitigation in South Lake Tahoe
There are a variety of home lead paint abatement techniques available, including abrasion, heat scraping, and chemical or mechanical removal. Additionally, the disposal should be done according to all federal and local regulations. Each home lead paint mitigation service we provide incorporates special controls that guard against the spread of lead paint or fumes through your house, which makes us one of South Lake Tahoe's most comprehensive mitigation services. Call today to schedule tests or explore our additional lead paint abatement services available in South Lake Tahoe.
Commercial Lead paint Abatement and Mitigation
Commercial lead paint abatement comes with its own unique set of considerations. Many South Lake Tahoe office buildings, retail locations, or schools have had lead paint at one point. Our complete commercial lead paint mitigation solutions include encapsulation or containment strategies, which is an equally effective and less costly alternative to total removal. Encapsulating provides high resistance to weathering, vapor transmission, abrasion, and fire, making it the top choice for many commercial property owners in South Lake Tahoe. Our various other commercial lead paint mitigation solutions consist of sealants or total enclosure, as well.
South Lake Tahoe's Trusted Industrial Lead Paint Mitigation
Lead paint mitigation for commercial warehouses often involves sophisticated rigging and scaffolding tools and the erection of containment structures. Luckily for South Lake Tahoe occupants, Lawton Construction & Restoration, Inc. fields one of the most extensive industrial lead paint abatement solutions in the valley. With years of experience, specialized equipment, and highly trained technicians, we can tackle any commercial lead paint mitigation support. We have the tools and techniques other companies don't possess, and through our superior industrial lead paint abatement, we've gained the trust of several facility managers across South Lake Tahoe.
---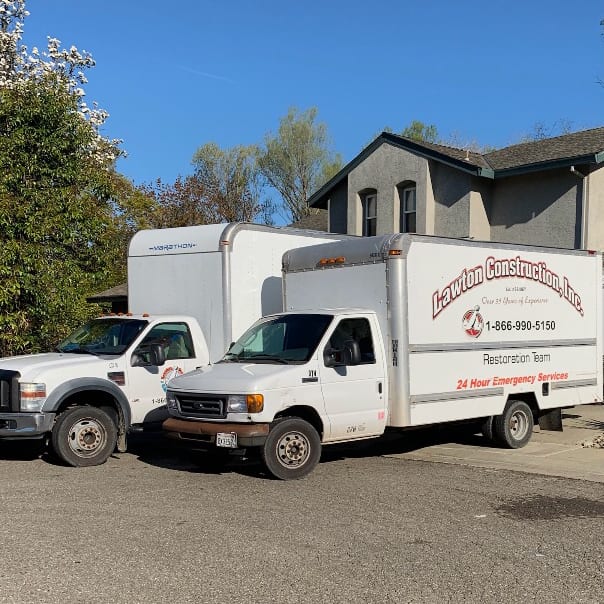 Call Today for Restoration and Construction in South Lake Tahoe, CA
If your residential, commercial, or industrial building has been damaged by a natural disaster, you can rest easy knowing that Lawton Construction & Restoration, Inc. has you covered in South Lake Tahoe, CA. From water and flood damage to fire and smoke cleanup, we have trained construction and reconstruction crews ready to tackle your needs around the clock. We can even provide third party mold, lead, and asbestos testing, and help you with the removal process. We are just a phone call away, so don't hesitate!