Temporary Power Services in South Lake Tahoe, CA
When your South Lake Tahoe job site doesn't have power available to run the equipment you need, or you've recently suffered a power outage from storm damage, you'll need temporary construction power until permanent power is available again. Depending on what you need to power and how long it will be before there is a permanent power connection, a temporary power panel, or power distribution box could be the solution. Call Lawton Construction & Restoration, Inc. for complete temporary power solutions, regardless of application anywhere in South Lake Tahoe.
Temporary Power in South Lake Tahoe
A builder's temporary power supply is a connection on site to give an electricity supply for building or construction work. We offer South Lake Tahoe builders with a whole host of short term electric program solutions, including power distribution boxes that are weatherproof and secure from unauthorized entry and interference, and are housed in a suitable pillar or pole-mounted package that's accessible from the road. If you want reliable temporary power solutions in South Lake Tahoe, call Lawton Construction & Restoration, Inc. today.
South Lake Tahoe's Post-Disaster Temporary Electric Service
When disaster strikes your South Lake Tahoe property, it can sometimes take days to get the power back on. Instead of waiting for the city to return power to your property, call Lawton Construction & Restoration, Inc. to provide short term power after a tragedy has struck. Even though you can't predict when emergencies happen, we can be there to help lessen the stress of going without electricity, even if you've experienced a bad storm. We have earned South Lake Tahoe's trust through superior emergency temporary electric services.
Temporary Power Distribution in South Lake Tahoe
Lawton Construction & Restoration, Inc. offers a full selection of short term power distribution systems that allow you to supply emergency and temporary power for an array of applications. Most systems are suitable for use inside or outside of the job site and are available with ground fault circuit interrupters (GFCIs). Our rugged short term power panels are rainproof and ideal for post-disaster circumstances. Call today if you want temporary power distribution any place in South Lake Tahoe. You'll love our services which provide temporary power after a disaster.
---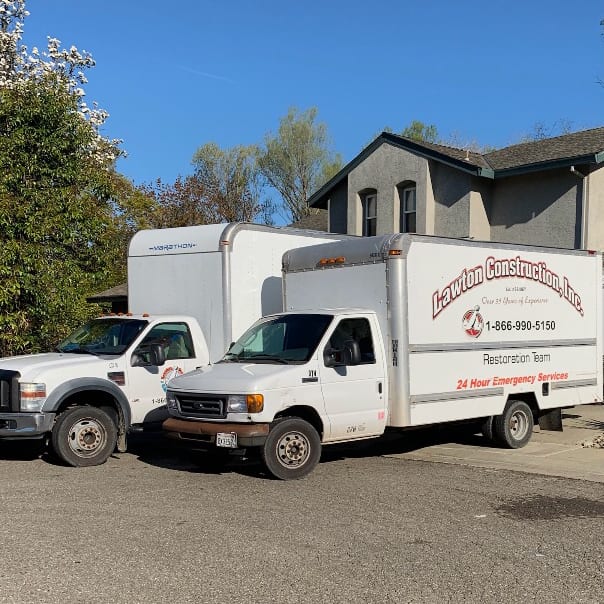 Call Today for Restoration and Construction in South Lake Tahoe, CA
If your residential, commercial, or industrial building has been damaged by a natural disaster, you can rest easy knowing that Lawton Construction & Restoration, Inc. has you covered in South Lake Tahoe, CA. From water and flood damage to fire and smoke cleanup, we have trained construction and reconstruction crews ready to tackle your needs around the clock. We can even provide third party mold, lead, and asbestos testing, and help you with the removal process. We are just a phone call away, so don't hesitate!