Interior Demolition Contractor Services in South Lake Tahoe, CA
At Lawton Construction & Restoration, Inc. in South Lake Tahoe, we are experts in total interior demolition. Interior demolition is the selective demolishing of spaces within a structure, usually in preparation for reuse or when upgrading the space. South Lake Tahoe home and business owners have put their faith in us, and as their go-to demolition contractors, we take pride in being there for them. Not all interior demolition companies are similar, which is why it's critical to do your research and choose the most qualified team before any total interior demolition task. Get top notch service when you call Lawton Construction & Restoration, Inc. & restoration!
South Lake Tahoe's Preferred Business Interior Demolition Contractor
Commercial interior demolition involves the process of removing the interior building components of your structure, leaving the inside of the building a shell and ready for construction. For most remodeling tasks, demolition is going to be necessary, especially if you plan on making large scale changes. Once your industrial building is gutted, you can reshape the area any way you desire. With Lawton Construction & Restoration, Inc., we will ensure your building is ready for renovations and upgrades.
Residential Demolition Contractors South Lake Tahoe Trusts
When a contractor comes into your home, it's essential that they're from a company you can trust. At Lawton Construction & Restoration, Inc., families have been trusting us for several years to handle their homes and make the necessary repairs. Our team of fully insured interior demolition contractors constantly uses the safest and most secure methods while inside your home. Before you begin any large renovation project, connect with Lawton Construction & Restoration, Inc. in South Lake Tahoe!
Proven Industrial Demolition Solutions for South Lake Tahoe
Homeowners and property managers need tested solutions when it comes to commercial interior demolition. Industrial demolition requires a lot of manpower and tools, and at Lawton Construction & Restoration, Inc., we are lucky enough to supply both easily. Often industrial projects involve environmental problems, making it even more critical that you hire an interior demolition company that has a history of excellence. In South Lake Tahoe, we are among some of the most trustworthy in the commercial demolition industry. Call our team today to learn more about our industrial demolition services.
---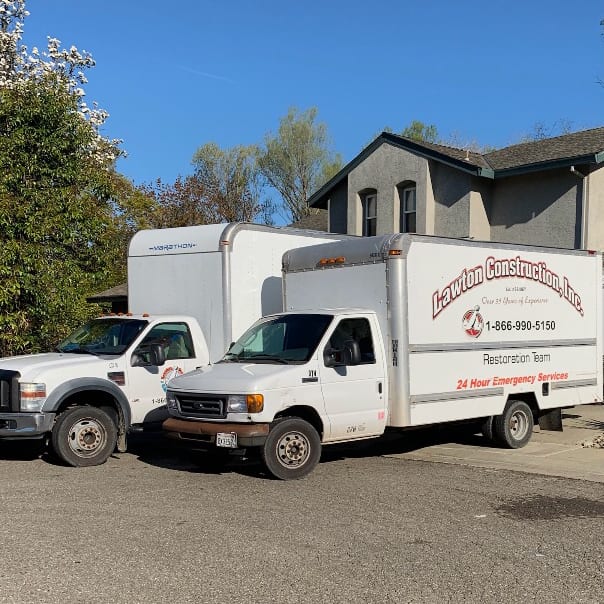 Call Today for Restoration and Construction in South Lake Tahoe, CA
If your residential, commercial, or industrial building has been damaged by a natural disaster, you can rest easy knowing that Lawton Construction & Restoration, Inc. has you covered in South Lake Tahoe, CA. From water and flood damage to fire and smoke cleanup, we have trained construction and reconstruction crews ready to tackle your needs around the clock. We can even provide third party mold, lead, and asbestos testing, and help you with the removal process. We are just a phone call away, so don't hesitate!