Furniture & Appliance Storage in South Lake Tahoe, CA
We provide furniture storage services for South Lake Tahoe property owners undergoing disaster restoration. If you leave your furniture, electronics, or other valued products in your home during a fire, smoke, or water restoration, they could be exposed to adverse weather, theft, and other costly threats. Removing items from your property during restoration not only protects your valuables but expedites the whole repair process, as crews won't need to move around or constantly move these items from room to room. Call Lawton Construction & Restoration, Inc. in South Lake Tahoe if you need any type of furniture packing and storage service.
Furniture Storage in South Lake Tahoe
Our furniture storage service includes detailed inventory documentation, where your belongings are transported to an offsite site, climate managed storage facility. These insured warehouses allow us to remove all valuable items from your property, so we are able to more efficiently offer restoration and cleanup services. Call Lawton Construction & Restoration, Inc. when you need furniture storage any place in South Lake Tahoe after a disaster.
South Lake Tahoe's Emergency Furniture Storage Solution
We recognize that valuable possessions, irreplaceable family heirlooms, and retail inventory are crucial components of any content restoration job, which explains why our emergency furniture storage space solutions are probably the most comprehensive in the South Lake Tahoe valley. Our optimized home furniture storage procedures complete inventory, packing, transporting, and storage. Once your belongings are out from the picture, we come in with top to bottom remodeling services anywhere in South Lake Tahoe after a tragedy.
South Lake Tahoe's Trusted Content Pack out Company
Lawton Construction & Restoration, Inc. provides complete content pack out in South Lake Tahoe. Our unique and holistic pack out procedure involves meticulous documentation to make sure your items have the greatest care, including picture documentation, identification figures, and detailed lists. We cautiously and respectfully consider any damaged contents of your South Lake Tahoe house or business for comprehensive restoration, which include packing and delivering broken belongings to an offsite service. This can help us logistically deal with your belongings in a highly effective manner, which means our restoration could be more effective.
---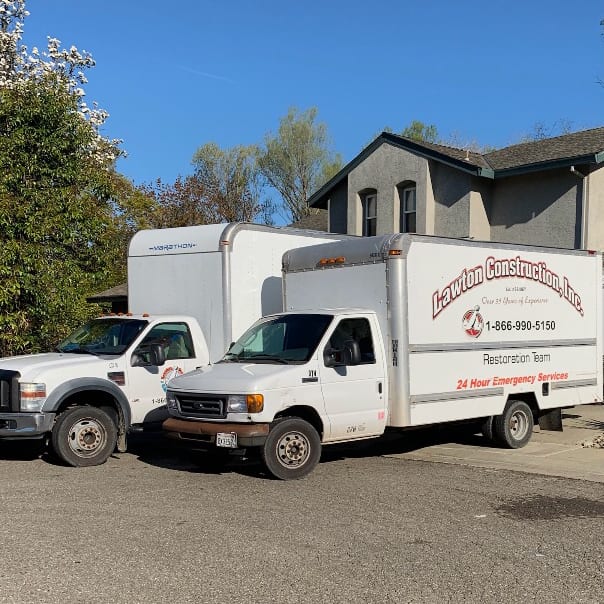 Call Today for Restoration and Construction in South Lake Tahoe, CA
If your residential, commercial, or industrial building has been damaged by a natural disaster, you can rest easy knowing that Lawton Construction & Restoration, Inc. has you covered in South Lake Tahoe, CA. From water and flood damage to fire and smoke cleanup, we have trained construction and reconstruction crews ready to tackle your needs around the clock. We can even provide third party mold, lead, and asbestos testing, and help you with the removal process. We are just a phone call away, so don't hesitate!