Furniture Packing Services in South Lake Tahoe, CA
When disaster strikes your South Lake Tahoe property, it affects more than just your building. Home furniture, clothes, rugs, consumer electronics, and other items tend to be exposed to smoke and water damage, and they will need to be cleaned and restored back to pre-disaster conditions. Other products, such as refrigerators or other heavy appliances, might simply need to be stored offsite while the cleanup and construction procedure ensues. Lawton Construction & Restoration, Inc. has the tools, training, and hands on knowledge for refrigerator packing and other furniture packing services any place in South Lake Tahoe after a disaster.
South Lake Tahoe's Comprehensive Furniture Packing
Our comprehensive furniture packing has been optimized over the years to increase the value that our solutions provide. Our exclusive, holistic approach to furniture restoration includes comprehensive inventorying, packing, and transporting items to our climate controlled warehouse. Once there, we track and document contents throughout the entire restoration process as we deodorize, re-pack and store items inside our warehouse as necessary. Call today when you need furniture packing anywhere in South Lake Tahoe.
Heavy Content Packing in South Lake Tahoe
Our holistic pack out and home furniture packing services are designed to safely and effectively protect, transport, and restore any damaged belonging on your South Lake Tahoe residence. After disaster strikes, many appliances can be salvaged with prompt and professional service. If you want professional content packing, such as refrigerator packing, to guarantee the longevity of your home appliances, call South Lake Tahoe's trusted team at Lawton Construction & Restoration, Inc. We can provide content packing in a more efficient, accurate manner than the other guys.
Post-Disaster Furniture Packing in South Lake Tahoe
The most common time we provide content pack out service is after disaster strikes your property. Fire, flooding, water damage, mold, or remodels are all reasons our South Lake Tahoe clients demand content pack out. We utilize a proven procedure for inventorying, packing, and safely transporting your contents and furniture to one of our storage places, where we clean, deodorize, re-pack, and transport your items back, better than ever. Call today if you want content pack out after a tragedy on your South Lake Tahoe property.
---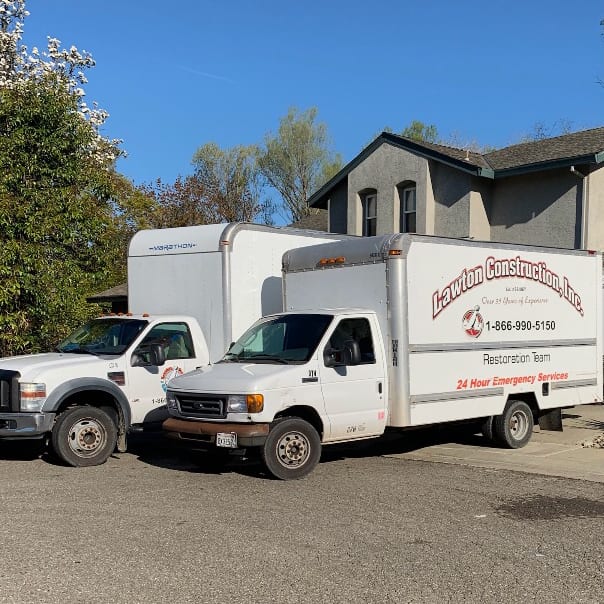 Call Today for Restoration and Construction in South Lake Tahoe, CA
If your residential, commercial, or industrial building has been damaged by a natural disaster, you can rest easy knowing that Lawton Construction & Restoration, Inc. has you covered in South Lake Tahoe, CA. From water and flood damage to fire and smoke cleanup, we have trained construction and reconstruction crews ready to tackle your needs around the clock. We can even provide third party mold, lead, and asbestos testing, and help you with the removal process. We are just a phone call away, so don't hesitate!