Residential Reconstruction Services in Sonoma, CA
When Sonoma residents need reconstruction on the homes, they cannot put their faith in just any average home reconstruction company. Whether a disaster struck in Sonoma and affected your house, or you happen to have an older structure that is crumbling, we offer skilled services. If your home needs reconstruction, it's crucial that you have an experienced team take a look, because severe damage may have happened to the support structures. At Lawton Construction & Restoration, Inc., our home reconstruction contractors have expertise finding potentially dangerous issues untrained eyes don't see and rebuilding your framework.
Home Reconstruction After a Disaster in Sonoma
Not all home reconstruction companies in the Sonoma area are the same, which is why homeowners must do their due diligence when deciding who to hire. We have been in the industry for over 25 years, which is how our company is capable of doing any type of home repair and assisting with your insurance claims. At Lawton Construction & Restoration, Inc., the residential reconstruction services we provide are unrivaled in the market, and we take pride in helping families recover after a storm.
Reconstructing Old Homes in Sonoma
An older home will probably require a particular level of attention and treatment. The reconstruction of your old home involves several steps, including the selection of the materials that need to be changed, engineering, insurance approval, and construction timeline. We work tirelessly to ensure that your residential reconstruction is performed in a timely manner without sacrificing the quality of the craftsmanship. All our contractors treat your house as if it was their own — call Lawton Construction & Restoration, Inc.!
Sonoma Homeowners Favored Reconstruction Company!
For more than 25 years, we've been one of the Sonoma areas preferred home reconstruction companies. No matter why you need home reconstruction services at your property, Lawton Construction & Restoration, Inc. has the contractors and materials to get the job done at a competitive price. All our experienced contractors are completely vetted, so you can have satisfaction knowing every member of our team has the same objective — serving you to the best of our ability!
---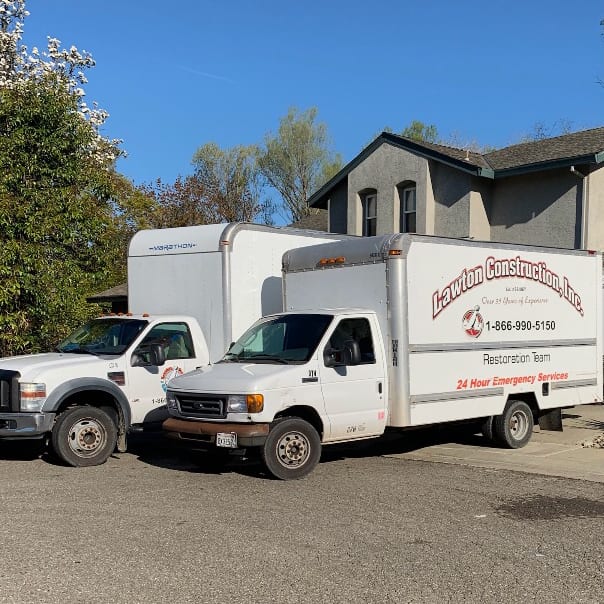 Call Today for Restoration and Construction in Sonoma, CA
If your residential, commercial, or industrial building has been damaged by a natural disaster, you can rest easy knowing that Lawton Construction & Restoration, Inc. has you covered in Sonoma, CA. From water and flood damage to fire and smoke cleanup, we have trained construction and reconstruction crews ready to tackle your needs around the clock. We can even provide third party mold, lead, and asbestos testing, and help you with the removal process. We are just a phone call away, so don't hesitate!