Commercial Lead Paint Removal, Abatement & Testing Services in Sonoma, CA
For any Sonoma commercial property owner, whether you're renting a property out, or you manage an office, school, or retail location, there must be no undue exposure to lead paint. Because of the indiscriminate use of lead based components in construction applications prior to 1978, chances are, your commercial home in Sonoma has lead based paint or other materials. Whether it's old drywall, piping, or another spot, our commercial lead paint abatement services have earned the trust and respect of the Sonoma commercial property owners, due to our transparent, inexpensive, and long term commercial lead paint abatement solutions.
Sonoma's Commercial Lead Paint Testing and Inspection
Commercial lead paint inspection and risk assessment are useful first steps that can result in better decisions on managing lead paint and hazards. Due to our partnership with an EPA authorized commercial lead paint testing company, we offer our commercial clients with insight into their lead paint exposure to help them make informed, detailed remediation and mitigation plans. Our local Sonoma crew will walk you through our services based on the initial commercial lead paint inspection, provide even more accurate, transparent, and affordable service in order to give you maximum value.
Commercial Lead Paint Mitigation Solutions in Sonoma
Commercial lead paint mitigation and abatement are designed to permanently get rid of lead based paint hazards. These services are sometimes ordered by a state or local government and can involve specialized techniques that most residential contractors don't do. This is why it pays to have a certified commercial lead paint remediation crew. Fortunately for Sonoma companies, Lawton Construction & Restoration, Inc. is the go-to supply for mitigation, with top notch equipment and training that gives you peace of mind without breaking the bank.
Trusted Commercial Lead Paint Removal Service in Sonoma
After the inspection gives us an in depth roadmap, we work with you to choose what course of action is best for your building. If encapsulation or enclosure strategies won't do the trick, we provide turnkey commercial lead paint removal anywhere in Sonoma. This includes the complete removal of contaminated products if it has been determined that simpler methods won't be enough. This approach allows us to custom tailor our lead paint remediation services for any commercial application, providing value to our Sonoma based customers.
---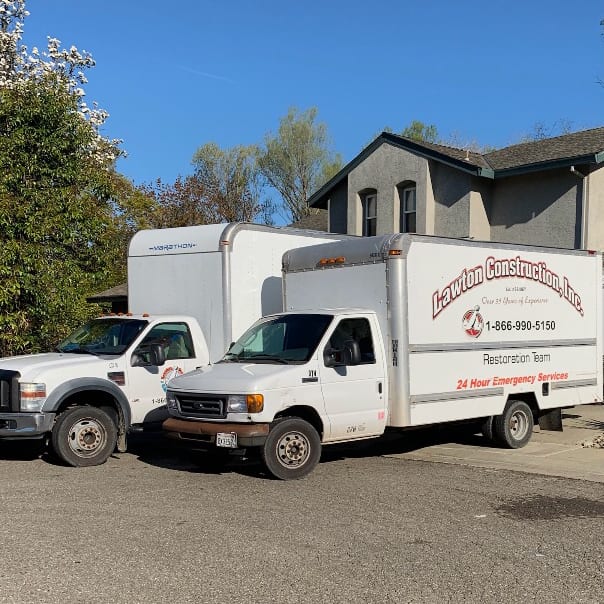 Call Today for Restoration and Construction in Sonoma, CA
If your residential, commercial, or industrial building has been damaged by a natural disaster, you can rest easy knowing that Lawton Construction & Restoration, Inc. has you covered in Sonoma, CA. From water and flood damage to fire and smoke cleanup, we have trained construction and reconstruction crews ready to tackle your needs around the clock. We can even provide third party mold, lead, and asbestos testing, and help you with the removal process. We are just a phone call away, so don't hesitate!