Industrial Water Damage Restoration, Repair & Cleanup Services in Carson City, NV
If you are looking for a contractor in Carson City to handle some industrial flood damage restoration for your premises, then you can rely upon Lawton Construction & Restoration, Inc. to assist you! Whether it was a flood or your building's plumbing triggered water damage and mold in your Carson City real estate, our industrial flood water extraction, and other flood damage restoration services, will help prevent any further costly and time consuming services from affecting the productivity in your industrial operation.
Industrial Water Damage and Mold Restorations in Carson City
Since we started providing industrial water damage repair services since 1976, we have stood out among the many flood disaster recovery companies in Carson City. Whether you need quality industrial water damage or mold restoration, you will want to consider a contractor who has experience with delivering industrial water damage repair services to ensure because they are already familiar with your property. Familiarity with your commercial property will come in handy if it has been exposed to excessive moisture for too long.
Industrial Water Removal & Extraction in Carson City
If your Carson City commercial property has been dealing with faulty plumbing causing water damage, you'll need a contractor who can provide you with industrial water removal services. But no amount of water damage and mold restoration services would be of any use to your Carson City property or home unless they first underwent a thorough commercial flood water extraction process. Fortunately, our specialists have the tools and experience essential to get this part of the job done effectively and efficiently.
Emergency Water & Flood Cleanup Services in Carson City
Industrial properties in Carson City can sometimes end up with a need for basement water damage cleanup, and in those instances, Lawton Construction & Restoration, Inc. can come in quick thanks to our emergency flood services and restoration processes. Our technician's experience and training, and our top quality equipment can perform our emergency flood services and restoration procedures quickly and efficiently. Therefore, if you ever need basement water damage and mold cleanup, we're here to help!
---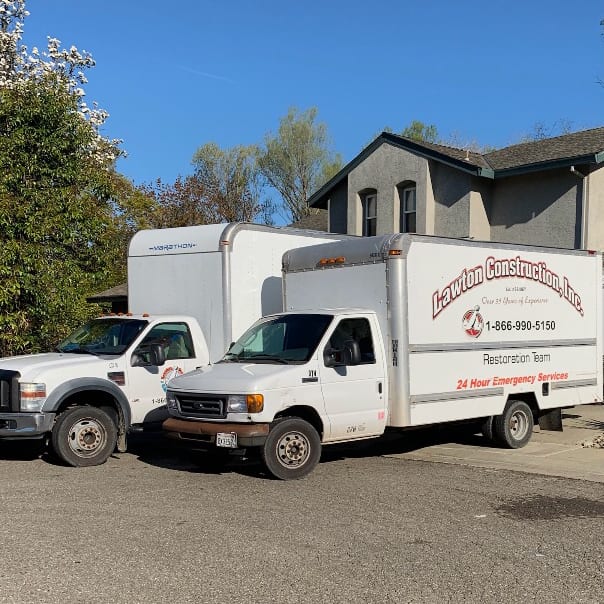 Call Today for Restoration and Construction in Carson City, NV
If your residential, commercial, or industrial building has been damaged by a natural disaster, you can rest easy knowing that Lawton Construction & Restoration, Inc. has you covered in Carson City, NV. From water and flood damage to fire and smoke cleanup, we have trained construction and reconstruction crews ready to tackle your needs around the clock. We can even provide third party mold, lead, and asbestos testing, and help you with the removal process. We are just a phone call away, so don't hesitate!