Mold Testing & Inspection Services in Carson City, NV
In order to provide Carson City with the most accurate checks for mold in your home, we call in a partnering building hygienist with the proper qualifications, gear, and mold expertise to affordably and accurately sample your property for various types of mold contaminants. According to OSHA, checks for mold in your home, commercial property, or industrial building should be conducted by specialists with specific experience in designing mold sampling protocols, sampling methods for microbial contaminants, and interpretation of results. As a complete construction and restoration company in Carson City, we are out of our wheelhouse with mold inspection, which is why we find a proper mold inspection organization before we swing a single hammer. This allows us to provide more accurate remediation methods at a better price.
Commercial and Residential Mold Inspections in Carson City
When you call Lawton Construction & Restoration, Inc. for mold testing services, we partner with an extremely trained mold inspection business that fields specialized products and can accurately interpret the outcomes of any screening done. This enables us to avoid conflict of interest in our remediation service, and give you increased satisfaction that any mold issue you're dealing with is properly taken care of, regardless of where you are in Carson City. Because of our transparency inside our residential mold inspections, we've earned the trust of dozens of property owners throughout Carson City as a mold testing service that is honest, inexpensive, and effective.
Carson City's Industrial Mold Testing
For our clients located in industrial buildings, we facilitate top to bottom industrial mold testing throughout Carson City. Our specialized mold inspection company partners will come out and test every problem and take the results back to a lab specifically designed to identify numerous kinds of mold. This process allows us to provide more comprehensive services and gives you full transparency through qualified commercial mold testing. When you want Carson City's trusted commercial black mold inspection, or other mold testing service, call Lawton Construction & Restoration, Inc. today!
Comprehensive Mold and Mildew Inspection Services
Our mold and mildew inspection services have gained a positive reputation throughout Carson City as being accurate, reliable, and affordable. By partnering with specific mold testing companies, we can use FLIR infrared camera technology for advanced, noninvasive commercial black mold screening and fungus inspection service. Then, once the lab results are in, and we identify exactly what strain of mold, we collaborate with you to design a customized remediation plan that saves everyone time, money, and the hassles generally associated with mold testing services in the Carson City area.
---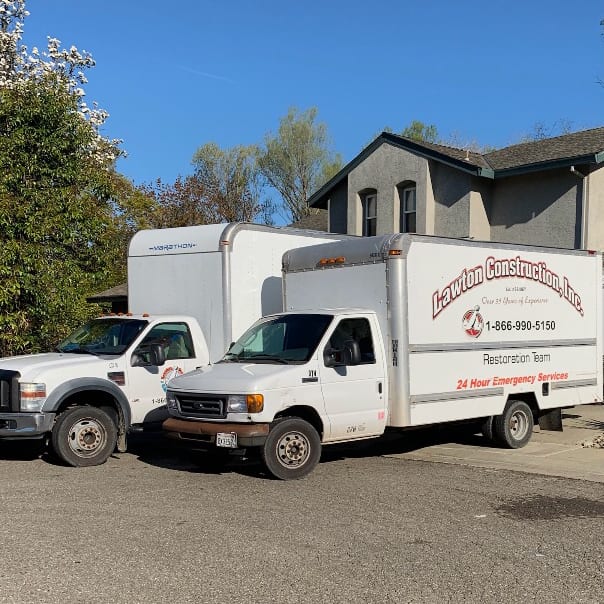 Call Today for Restoration and Construction in Carson City, NV
If your residential, commercial, or industrial building has been damaged by a natural disaster, you can rest easy knowing that Lawton Construction & Restoration, Inc. has you covered in Carson City, NV. From water and flood damage to fire and smoke cleanup, we have trained construction and reconstruction crews ready to tackle your needs around the clock. We can even provide third party mold, lead, and asbestos testing, and help you with the removal process. We are just a phone call away, so don't hesitate!