Industrial Fire Damage Restoration, Repair & Cleanup Services in Carson City, NV
Your industrial building in Carson City caught fire, and now you have to deal with the aftermath. It can be incredibly stressful to assess the damage and cope with all of the affected materials. Luckily for you, we at Lawton Construction & Restoration, Inc. can help sort it all out with the industrial scale equipment you need for large scale cleanup. We are a licensed, insured, and bonded contractor and can work with you and your insurance company to get everything taken care of.
Emergency Industrial Fire Cleanup in Carson City
Every industry experiences an emergency at some point, but you never know what that will be. It's always best to be prepared, and the best way to be prepared is to call the professionals like the ones at Lawton Construction & Restoration, Inc. in Carson City when disaster strikes. We are always on call and available to help with industrial fire cleanup, restoration, and reconstruction projects. We understand the urgency of getting your property back up to code and producing as quickly as possible, which is why we will be there with you from beginning to end.
Industrial Fire Damage Cleanup in Carson City
Industrial fire damage cleanup is a major task. Not only might you need board up and tenting services right away, but then there's the assessment of the overall damage and removal of materials. After all visible damages are looked after, there are also smoke removal procedures that must be done for the sake of air quality. There are many steps that must be taken into account to ensure that your commercial building is up to code. You can rest easy knowing we are dedicated to completing them as quickly and efficiently as possible.
Industrial Fire Harm Restoration in Carson City
We at Lawton Construction & Restoration, Inc. in Carson City are experts at industrial fire damage restoration. We are licensed and maintain the proper federal and local certifications necessary to get your property rebuilt, cleaned, and restored to its original condition. Fire can do great harm, but Lawton Construction & Restoration, Inc. in Carson City can make it look like fire, water, and smoke never even touched your building.
---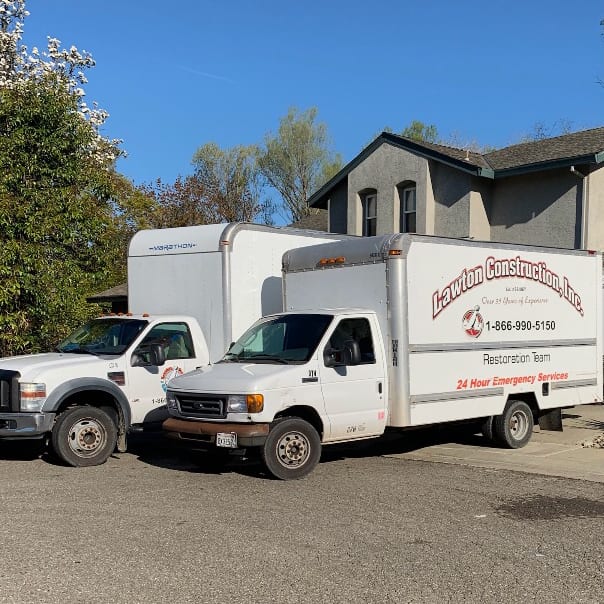 Call Today for Restoration and Construction in Carson City, NV
If your residential, commercial, or industrial building has been damaged by a natural disaster, you can rest easy knowing that Lawton Construction & Restoration, Inc. has you covered in Carson City, NV. From water and flood damage to fire and smoke cleanup, we have trained construction and reconstruction crews ready to tackle your needs around the clock. We can even provide third party mold, lead, and asbestos testing, and help you with the removal process. We are just a phone call away, so don't hesitate!