Home Fire Damage Restoration, Repair & Cleanup Services in Carson City, NV
Whenever your home is suffering from fire or smoke damage, you have a great deal to consider. You must think about your possessions, how to restore your home to its pre-fire condition, and consider the insurance costs. Luckily for you, Lawton Construction & Restoration, Inc. in Carson City can help with all the above with our fire damage restoration and smoke damage restoration services. We will continue to work with your insurance provider to bring you reasonably priced services and excellent fire damage cleanup.
Emergency Fire Damage Cleanup in Carson City
You probably don't ever think to plan for a fire, but in Carson City, house fires are a reality. No matter when you need home fire damage cleanup or fire damage restoration services, the professionals at Lawton Construction & Restoration, Inc. in Carson City can be found to spring into action with our house fire cleanup services. We board up what needs protecting, tent off rooms to prevent smoke cigarettes from spreading, and dispose of materials damaged beyond repair.
Emergency Smoke Damage Cleanup in Carson City
Lawton Construction & Restoration, Inc. in Carson City gives residential fire damage cleanup service that can not only reconstruct your house but also clean the interior in order to remove all smoke. Smoke damage could be deadlier than fire damage when undetected, which is why it's urgent to obtain house fire and emergency smoke damage cleanup quickly. With this specialized restoration, chemicals, and effective cleaning techniques, smoke contaminants won't have a place in your house or lungs any longer.
Carson City's Emergency Fire Damage Cleanup
Residential fire damage cleanup and residential fire damage restoration are services we render to our Carson City community when disaster strikes. We remove defective materials from your home and replace them while we ensure the areas stay clear of harmful smoke particles and debris. We understand your home ought to be a safe place, so our residential fire damage restoration services are comprehensive. Lawton Construction & Restoration, Inc. in Carson City prioritizes the health and safety of our community above everything else.
---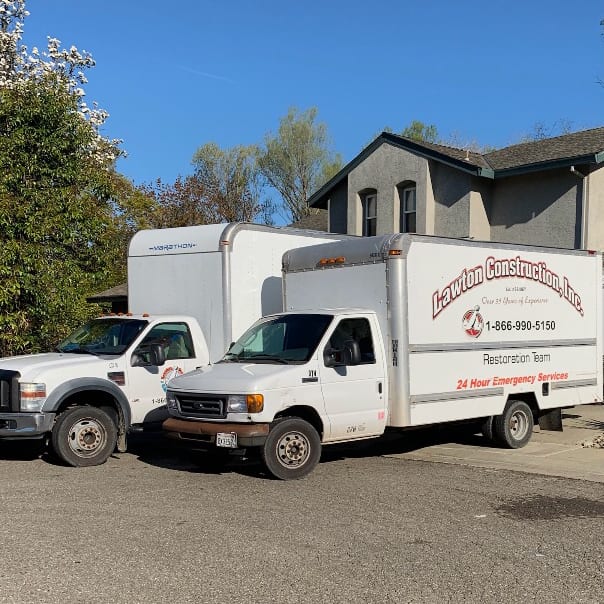 Call Today for Restoration and Construction in Carson City, NV
If your residential, commercial, or industrial building has been damaged by a natural disaster, you can rest easy knowing that Lawton Construction & Restoration, Inc. has you covered in Carson City, NV. From water and flood damage to fire and smoke cleanup, we have trained construction and reconstruction crews ready to tackle your needs around the clock. We can even provide third party mold, lead, and asbestos testing, and help you with the removal process. We are just a phone call away, so don't hesitate!